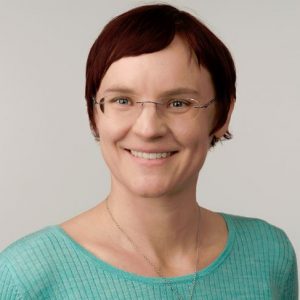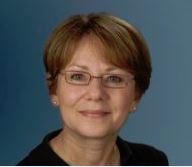 Drs. Annalijn Conklin (R) and Karin Humphries (L) are scientists at CHEOS. They recently collaborated with Dr. Jeff Reading of the I-HEART Center and Elder Roberta Price to partner with local urban Elders. They listened to their experiences and discussed novel arts-based approaches to promote heart health among Indigenous women. Here is what they found. 
For years, women have been excluded from research into heart health, leading to gaps in diagnoses, treatment, and support for women with cardiovascular diseases (CVD). Compared to men, women have a higher risk of dying after a heart attack and fewer women are diagnosed with CVD.
In CVD research, Indigenous women are even more understudied; as one of Canada's most vulnerable groups, they are 76% more likely to die of CVD than non-Indigenous Canadian women.
Their increased risk stems from a unique set of factors resulting from social and institutional discrimination based on both gender and Indigenous ethnicity as well as physiological characteristics and other known risk factors.
As a first step in addressing this unmet health promotion need, Drs. Conklin and Humphries partnered with Dr. Jeff Reading of the I-HEART Center and Elder Roberta Price. Together they formed a collaboration with local urban Elders to lay the foundation for future co-development of novel, arts-based prevention approaches for heart health among Indigenous women.
Drumming circles were used in the project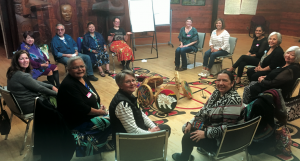 "One of the main focuses of the project was to engage with community members in a forum where they felt comfortable to share their stories," says Dr. Conklin. "We used drumming circles as a method to communicate about heart health risk in a culturally safe and respectful way."
Drumming circles are meaningful in this scenario because they reflect Indigenous ways of knowing, offer therapeutic benefits of reducing anxiety and post-traumatic stress, and also provide symbolic meaning by linking culture and health.
The project consisted of two gatherings. The first was to open a dialogue and hear from Indigenous women about heart health and related issues. This led Dr. Conklin and Dr. Humphries to conduct an environmental scan — a cataloguing of locally available resources on heart health for Indigenous women.
The second meeting allowed them to share their learnings and, more importantly, to work collaboratively to identify priorities for research and program development.
More awareness and education are needed among Indigenous women and heath-care staff
"The stories revealed that there is a need for education and awareness in this area, not only among Indigenous women but also in the way of cultural safety training for health care staff," notes Dr. Conklin.
This cultural safety training could address some of the issues raised by participating Elders such as experiences of mistreatment and racism by health care workers and ignorance around cultural practices and needs during hospital stays.
Cultural practices and ceremony can promote health
The sessions also highlighted how cultural practices and ceremony can be used as a means to promote health. Many Elders stressed the value of ceremony for staying connected to their community and how participating in ceremony is healing, noting that "Drumming is ceremony".
One of the areas for future study identified during the project was the promotion of healthy, Indigenous diets that are feasible in an urban environment.
"Another area was around education of clinicians to interact with their clients more respectfully and to improve their understanding of the symptoms of heart attack specific to Indigenous women, and how to address those symptoms in a culturally safe way," adds Dr. Conklin.
"This need has already been recognized by some groups, including Leslie Bonshor and her team at Vancouver Coastal who are working to embed cultural safety training there."
The Elders and Knowledge-Holders who participated in this project came from diverse Indigenous communities across B.C., including Coast Salish, Cowichan, Snuneymuxw, Squamish, Haida Gwaii, Tsleil-Waututh, Tla'amin (Sliammon), Tsimshian, Nisga'a, Gitsxaan, and Tzeachten First Nations.
Dr. Reading is the First Nations Health Authority Chair in Indigenous Heart Health and Wellness. Elder Roberta Price is a member of the Coast Salish peoples. She is an elder adviser and research partner at the University of British Columbia and participates in research projects with Vancouver Native Health Society and the Indigenous Elder Project.
This work was supported by a Michael Smith Foundation for Health Research (MSFHR) Convening and Collaborating Grant. A full report on the project is available here.