Pat Munro – Disaster Preparedness
Just three months before Vancouver was set to take the world stage as host city of the 2010 Olympic and Paralympic Winter Games, St. Paul's Hospital became the epicentre of a mass casualty emergency scene. There were dozens of injured victims, hazardous materials decontamination outside the Emergency Department, and multiple agencies involved.

But none of it was real. The mock simulation exercise was in preparation for St. Paul's role as the official spectator hospital during the Games.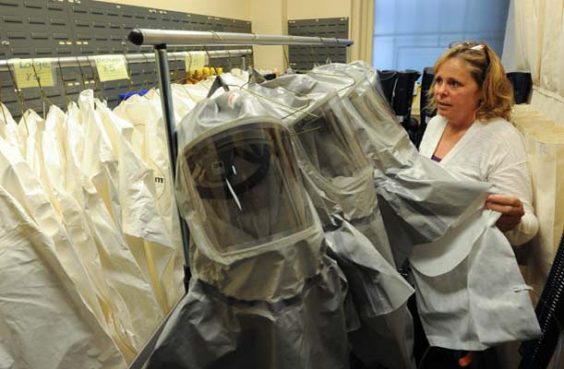 Pat Munro, currently patient care manager for the ED, was an educator in the department at that time. She recalls spending most of her time in the months leading up to the Games working on emergency planning, "The biggest concern was if there was a biological or terrorist threat to any of the venues. We did a lot of training around hazmat suits with BC Emergency Health Services."
In the end, nothing catastrophic happened during the Games and emergency operations were routine. But all that training did get put into practice a year later during the Stanley Cup riots.
Munro's most vivid memory of the Olympics comes from the final day of competition. The gold medal hockey game was on the ED waiting room televisions and she remembers there were patients, family members and staff, all crammed in there to watch.
"It was a really good atmosphere in there, people were happy and in a good mood," she says laughing. "It was the best time that the waiting room has ever had!"
For years afterwards, Munro would say hello to staff who were there that night – people she normally would have never met – in the halls. "It was like everything stood still that night."
---
Dr. Krystaleah Lindsay – Opening Ceremony Performer
Dr. Krstyaleah Lindsay had been a physician in St. Paul's Emergency for more than a decade prior to the Olypmics, but she doesn't remember much about the disaster training. That's likely because she was too busy rehearsing for the Opening Ceremony.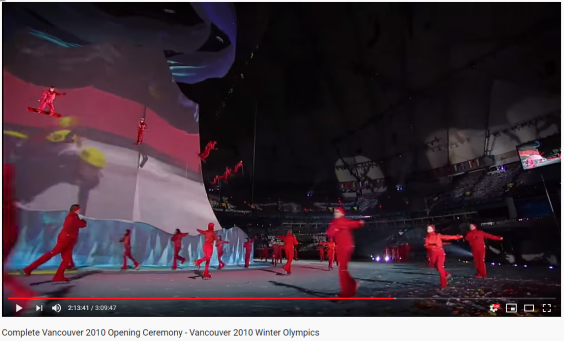 "My role was to wear roller blades which simulated ice skates and skate around the 'mountain'. We had lights flashing on and off while others were skiing down the mountain," she says. But she adds the floor was actually white carpet, which made it especially challenging to keep up the pace.
Before coming to St. Paul's, Lindsay used to compete on an inline skate team in Chicago. After getting selected as an Olympic performer in the summer of 2009, her flexible hospital schedule allowed her to attend the numerous practices.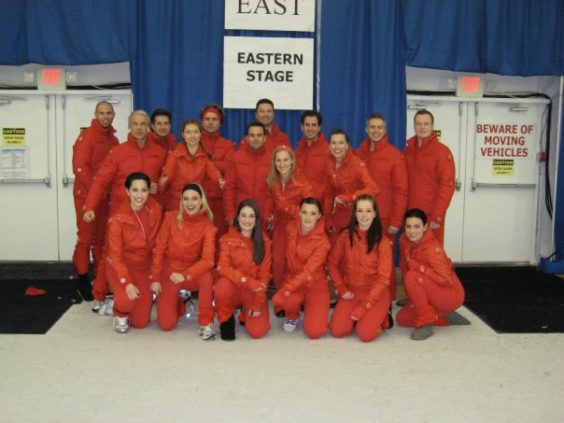 "It was a big commitment – I practiced every other day and then daily the two weeks before the Opening Ceremony," Lindsay remembers. "The whole thing was super fun and I made some great friends."
---
Dr. Clifford Chan-Yan – Olympic Torchbearer
"The magical atmosphere was beyond what I could have imagined, and I could have run forever," reminisces Dr. Clifford Chan-Yan. Now retired from direct patient care, the nephrologist and internist was practicing at St. Paul's Hospital a decade ago when he was one of two Providence people selected to be torchbearers.
(Providence was a designated "Friend of the Games" for allowing VANOC to use the Station Street site for operational purposes. One of the benefits included two torchbearer positions.)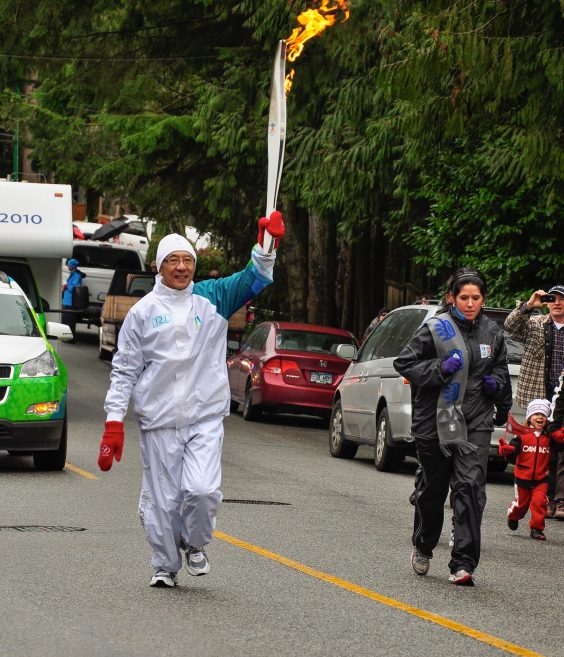 Born and raised in South Africa, Chan-Yan says he was enthusiastically and warmly welcomed when he immigrated to Vancouver and St. Paul's years ago. He became a Canadian citizen as soon as he could, "This warm welcome is similarly experienced by countless others who make Canada their home. The privilege of being a torchbearer reinforced my citizen pride."
Chan-Yan won his torchbearer position through an essay contest at Providence. In his winning entry, he wrote about the organization's mission to respect the diversity, and dignity and interdependence of all persons, and how the Olympics nurtures similar values.
On February 10, 2010, Chan-Yan's family and friends gathered in North Vancouver to watch him run his 300 metres. He still remembers the starting moment of his run so clearly, "The joy and excitement of the adults and children lining the streets, cheering the oncoming torchbearer who touched my torch to light it with her flame before I took off for the next leg of the relay."
His two adult daughters proudly share their dad's story whenever friends ask about the torch discretely displayed above the foyer of his home. "To retain authenticity, I haven't wiped the soot from the torch," smiles Chan-Yan. "My uniform and other Olympic mementos are stored in a closet, but I show them off every Canada Day!"