He doesn't say much, he comes and goes as he pleases, and he has a tendency to stare, but he is definitely the most popular resident of the St. Paul's Hospital neighbourhood these days. Owl Pacino, as he has been dubbed by Providence staff, is finally back at home after three months of recovery with the Orphaned Wildlife Rehabilitation Society (OWL).
Late Thursday afternoon, more than a dozen Providence staff were on hand at nearby Nelson Park as the team at OWL released the barred owl back into the wild. Owl Pacino has already been spotted in the Hippocratic tree outside the hospital's main entrance in the days following.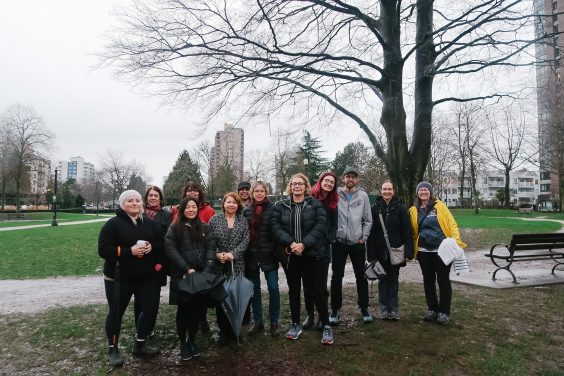 Increasingly toxic pesticides impacts wildlife
In November, after several appearances around the hospital front entrance, St. Paul's staff found him on the ground injured.
OWL came and took the raptor back to their facilities in Delta. After further investigation, staff said Owl Pacino had been injured in a fall, but was also suffering from toxic chemical poisoning, likely due to eating a poisoned rodent.
"This is much more common these days as a consequence of increasing toxicity levels of pest control," says Angela from OWL. "It's estimated about 70 to 80 percent of wildlife are impacted by this wave of new generation pesticides."
Birds, in particular, have a high metabolic rate and therefore succumb quickly to these types of pesticides. In the past year, the OWL society has received hundreds of harmed wildlife creatures who have been affected and/or killed due to primary or secondary poisoning.
Long road to recovery
Thankfully, the unofficial St. Paul's mascot was rescued in time. Upon his arrival at the OWL facility, he was admitted to the ICU. He continued vomiting congealed blood due to the pesticide poisoning for a few weeks, but slowly recovered. From there, he was put in a larger flight cage with other wildlife. OWL staff were able to assess his endurance, appetite, ability to hunt and fly, and monitor him closely until he was strong enough to go back into the wild.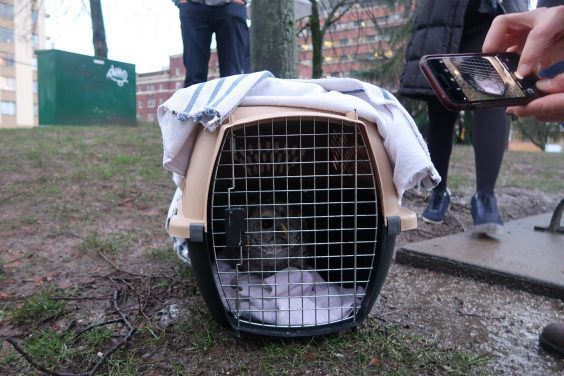 Recently, Owl Pacino was given the green light to be placed back into the wild. Before his official release at Nelson Park, he was given a leg tracking band.
No one knows how long he'll stay in the neighbourhood this time, so try and catch a glimpse of him while you can. If you do spot Owl-Pacino keeping a watchful eye over St. Paul's, please share your sightings with us via social media!
---
Follow us on social:
Facebook: @ProvidenceHealthCare.BC
Twitter: @Providence_Hlth
Instagram: @providencehealthcare
Missed the first recap story on our St. Paul's resident? Learn more about Owl Pacino and the barred owl species here.