Heart disease and stroke are the leading cause of premature death for women in Canada. Yet, two-thirds of heart disease and stroke clinical research focuses on men, making it difficult to draw conclusions about the effects or risks of diagnostic tools and therapies on women.
This stark reality prompted Heart & Stroke to launch #TimeToSeeRed, a national awareness campaign designed to stand up for women's heart and brain health equity and close the deadly research gap. As part of this campaign, Heart & Stroke and the Canadian Women's Heart Health Alliance are hosting an evening panel discussion in Vancouver on Wear Red Day, February 13 (learn more and register). The See Red Talk features a lineup of heart and stroke experts and patients who will share their knowledge and experiences.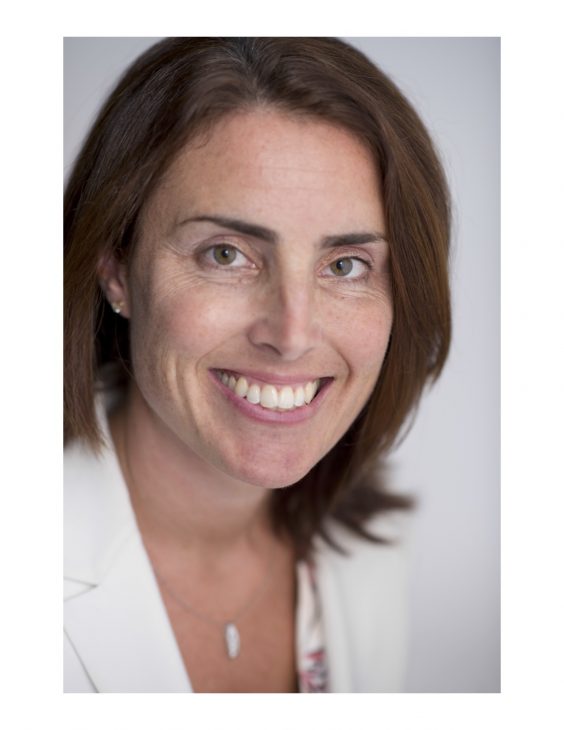 Dr. Tara Sedlak, a cardiologist at Vancouver General, St. Paul's, and UBC Hospitals, is among the panelists. She is also head of the Leslie Diamond Women's Heart Health Clinic at VGH and a researcher with the Centre for Health Evaluation and Outcome Sciences (CHÉOS) at St. Paul's.
We reached out to Dr. Sedlak to learn more about women's heart health.
Tell us what you'll be speaking about at the See Red Talk?
The focus is to discuss sex differences between men and women with regards to heart disease and stroke symptoms, presentation, diagnoses and therapies. We will have women with lived experience who will provide some insight into their own conditions and will advise women on how to look for early signs of possible heart or cerebrovascular disease.
We've heard the phrase "Women are not small men" used when talking about heart disease. What does this mean?
There are significant differences between men and women with regard to various heart conditions. While men are more likely to experience chest pain or heart attacks from blockages in the large vessels surrounding their heart, women are more likely to experience heart symptoms from small blood vessel disease. Further, women are more prone to other conditions such as dissection of the arteries surrounding the heart (a tear in the arteries called SCAD) or spasm of the vessels (vasospasm). These conditions are less common in men.
What are the signs and symptoms of heart disease in women and how might men experience heart disease differently?
Both men and women still tend to experience central or left-sided chest pain or shortness of breath as primary symptoms of heart disease. Women will often have different patterns of pain including jaw pain or back pain. Further, women often describe their symptoms differently: for example more as a tightness instead of the classic "elephant on the chest."
Are there unique risk factors for heart disease in women?
Inflammatory conditions which are more common in women, such as rheumatoid arthritis and lupus, can increase the risk of heart disease. Further, female-specific risk factors such as gestational diabetes, high blood pressure during pregnancy or other pregnancy related conditions can double the risk of future heart disease.
Why is it so important to include more women in heart health research?
Women have been understudied and under-researched and therefore many of the diagnostic techniques and therapies we have for heart disease have only primarily been studied in men. Including women in research ensures that we develop new strategies to diagnose entities such as small blood vessel disease in women and new technique for therapy that may be different than men.
Event details
What: See Red Talk on women's heart and brain health
When: Thursday, February 13 | 6-8 p.m.
Where: TELUS Gardens | 510 W Georgia St, 5th Floor
Register (it's free): https://www.eventbrite.com/e/see-red-talk-registration-86951571491
Questions? mahrazparvand@alumni.ubc.ca