COVID-19 has affected our daily lives, from the way we work to the way we play. Something as simple as buying a morning coffee has shifted in a way that most are still getting accustomed to.
As the number of new infections climbs and headlines are dominated by news of the pandemic, public fear and anxiety are on the rise. As humans, we often turn to others for comfort. Whether it's forgoing chatting with neighbours over a cup of coffee or hosting family gatherings over video chat, the need to restrict our physical contact with others raises an important issue: In this time of self-isolation to keep our communities physically healthy, how do we keep ourselves mentally healthy?
We spoke with CHÉOS Scientist Dr. Joseph Puyat about ways to support mental wellness while we all work to "flatten the curve."
Due to the incredible power of social media and our global connectedness, we are now dealing not just with a pandemic, but an info-demic, where inaccurate information is spreading quickly. What are some ways to avoid being overwhelmed by the amount of information out there?
Working from home can also mean more time to fall into a cycle of reading headlines and checking news alerts. Make sure you set aside time to read news, and a time to stop. Setting aside 30 minutes per day to read COVID-19‒related news can help stop you from falling into content overload. To ensure you're getting correct information, make sure you read reliable, evidence-based sources like the World Health Organization or Health Canada, or watch the daily updates provided by Provincial Governments. In British Columbia, Dr. Bonnie Henry and Health Minister Adrian Dix provide daily updates on cases.
What are some ways people can cope the stress of being off work?
In British Columbia, we have a very strong gig economy where workers are often self-employed or contract-to-contract. As we continue social isolation, this can have a real impact on anyone from a wedding photographer to a bartender whose work has suddenly paused. We know that economic pressures will often result in worse mental health, so I would encourage anyone who is concerned about making ends meet to be proactive in accessing the financial supports that are being made available from the federal government.
What are some ways people can cope with stress while also caring for others?
It's important that mental health be a part of the public health response to COVID-19.
Be aware of the potential to neglect your own self-care and wellbeing while supporting another person. Something as simple as setting aside time every hour to drink a glass of water, or standing up and walking to get a break from long hours of sitting. As of today (March 25th), in British Columbia, we are still able to go outside if we maintain a distance from others of at least 2 metres, so going for a brisk walk in the fresh air is still a good activity to counteract the buildup of stress. Exercise can result in physiological effects that are beneficial to our well-being as well as providing distractions from the news and noise that can cause anxiety and negative emotions.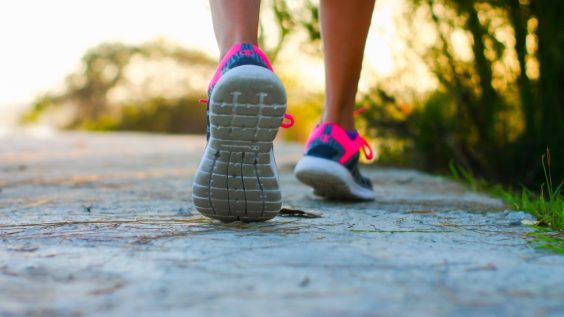 For individuals who are struggling with isolation, look to online communities through social media. There are a number of Facebook groups for cities and specific neighbourhoods where people are posting offers for help, making connections with neighbours, and sharing how they need to be supported.
People who may be vulnerable to high levels of stress during the coming weeks and months could include those with pre-existing mental health conditions, who are immunocompromised, or who have substance use conditions. We know what we need to do to protect ourselves and our loved ones from COVID-19, but we also need to focus on how to prevent damaging stress and fear during this event.
Anxiety and fear are part of our evolutionary response to a threat. It's normal to feel scared in situations like a global pandemic; however, if you are unable to find moments of calm and low stress, it can make the immune system more susceptible. If you're feeling overwhelmed, try to unplug, step back from the news, and activate your coping mechanisms, such as taking deep breaths or engaging in relaxation, meditation, or mindfulness exercises.
We know about the research into vaccines and treatments for COVID-19, but what type of social science research do you see coming out of this pandemic?
While this pandemic is unique in a lot of ways, there is existing literature on the psychological effects of large disasters. We already know that too much media of any kind can undermine mental health and that quarantine situations like this can increase the odds of post-traumatic stress symptoms. New research that we may see coming out of this COVID-19 event could include: investigations into the effects of prolonged self-isolation; how potential adverse effects on well-being could be/have been mitigated; the role of technology in nurturing social connection and cohesiveness; the psychological effects of various forms of pro-social or altruistic behaviours that arise in times of crisis; and the various coping mechanisms that enable certain individuals to thrive.
For more information on managing stress during the COVID-19 pandemic, you can find additional resources here.