The tables are covered in red and yellow tablecloths, there are flutes of sparkling juice, heart balloons decorate the room, and a violinist serenades with classical music. It is the perfect setting for a romantic lunch. And a dozen couples are enjoying the special event, coordinated by the staff at Mount Saint Joseph Residence (MSJ).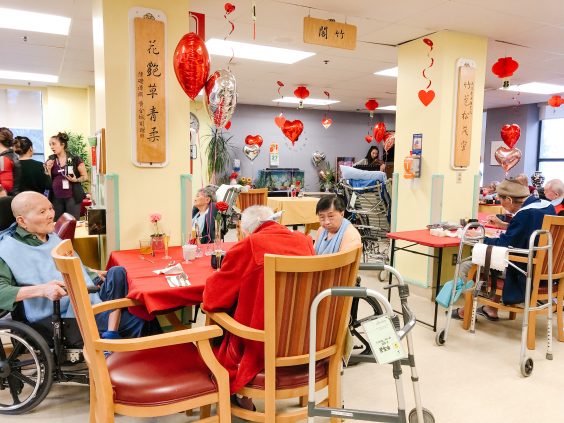 Collectively, these couples have hundreds of years of experience at making marriage work. Five of the couples live together at MSJ. Most of the others still see each other every day.
Like Wai Yee Ho. The 80 year old moved to the residence three months ago. It was the first time she and her husband Siu Kau Cheung had been separated, but he visits all the time. He says, "Even though she moved here, I don't feel we are separated." The 85 year old gestures to his iPhone and laughs, "We also FaceTime everyday, several times a day."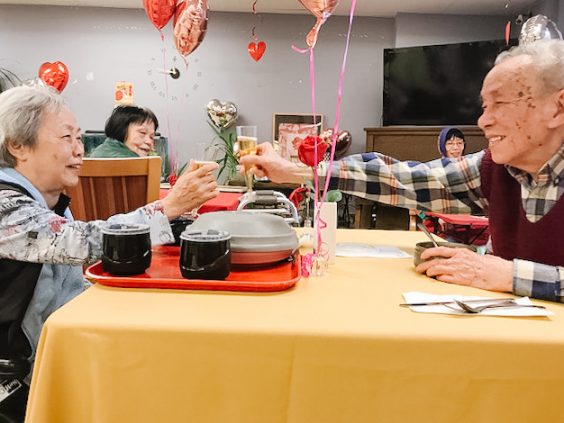 The couple has been together almost 60 years. Their fathers were friends back in Hong Kong. Siu Kau remembers when they first met, "She was very beautiful. Her hairstyle was not like this. She had long hair with two pigtails."
They moved to Canada in 1994, first to Calgary. Now they have four children and three grandchildren. Siu Kau was a mechanical engineer before retirement. Wai Yee was a stay-at-home mom, which her husband says he deeply appreciated, "To my heart, she has borne four children for me. I am very grateful to her. That is the Chinese way of thinking."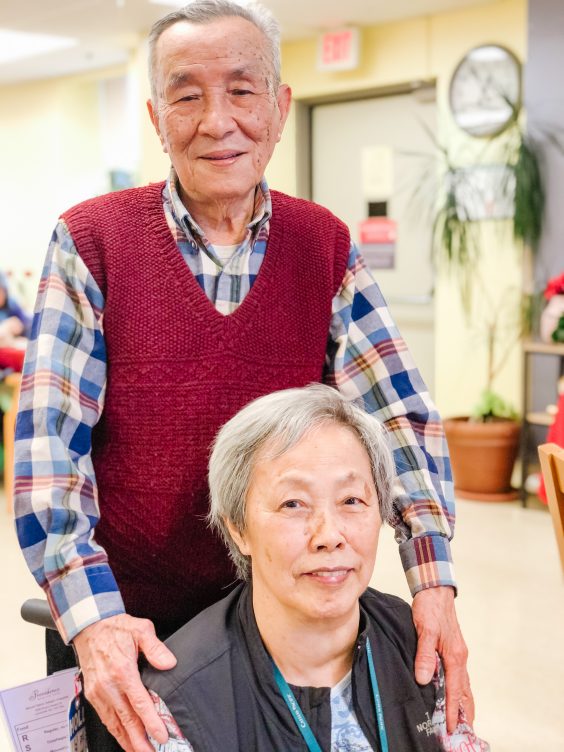 Siu Kau has this advice for young couples, "First thing is, before you marry, you must be very attracted to each other. Then you must love and appreciate each other. If you decide to marry, you have to respect and be patient with each other.
Couple happy to be together again at MSJ
Over on the other side of the room, Mabelle and Samuel Tsui are happy to be back together again. Samuel moved into MSJ Residence in October after first being admitted to MSJ Hospital. Mabelle cried constantly at home, "I was so lonely. I missed him a lot. He is a very good husband."
Every day, Samuel would roll up to the phone to call her. They talked on the phone for hours.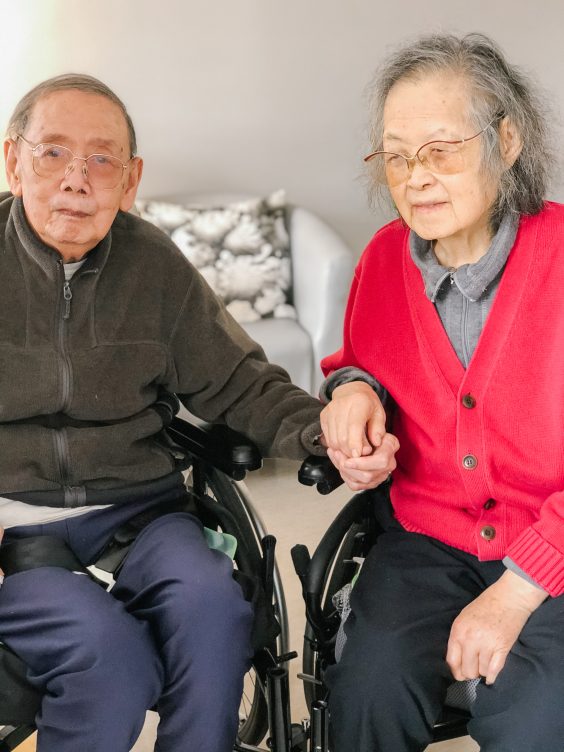 A few weeks later, a spot opened up for Mabelle. But at first, their rooms were at opposite ends of the hall. Samuel asked staff every morning, "Bring me to my wife!" The couple would sit together in the dining room every day, all day.
The Tsuis have been married for 62 years. They met in Hong Kong and immigrated to Canada in the 60s. Samuel, now 93 years old, worked in aircraft maintenance for the now-defunct Canadian Pacific Airlines. Mabelle was a nurse and midwife in Hong Kong.
For her 90th birthday in May, their two children and three grandchildren will be planning a small birthday party. And of course, Samuel will be right by her side.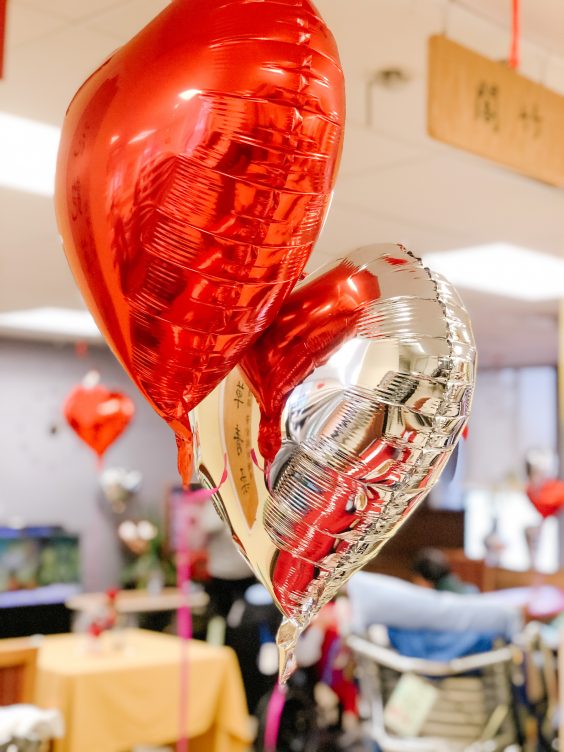 Mabelle laughs, "Samuel is a very good boy. I love him." They say they have had ups and downs and disagreements in their six decades of marriage, but their faith has held them together.
Love lunch took months to plan
As lunch wraps up, there are smiles all around. Especially for the three rehab assistants – Lucy, Brenda and Andrea. They had always wanted to do something to celebrate these special relationships, and it became a priority when four new couples were admitted to MSJ recently.
The trio spent months planning the event right down to the last details. They recruited a volunteer violinist, got decorations made, created special photo collage centrepieces for each couple, purchased red roses for everyone, and even made several trips to pick up the food and drinks. A true labour of love in celebration of love.