Data analysis experts at the PROOF (Prevention of Organ Failure) Centre played a central role in a new study that found a readily available antiviral drug could be used to treat COVID-19.
The PROOF team analyzed data from 77 patients in Wuhan, China who were hospitalized with COVID-19 in January and February of this year.
"Our team played key roles in quality assurance, exploratory and statistical analyses, in order to identify cellular and molecular signals associated with the clinical course of disease, and with responses to different treatments," said Dr. Scott Tebbutt, who was recently named the new CEO of PROOF, taking over the role from founder Dr. Bruce McManus.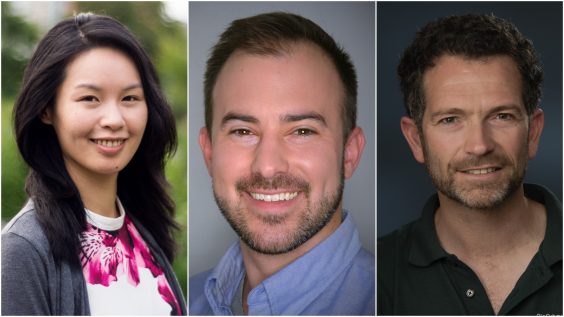 Two experimental treatments investigated
In the absence of a COVID-19 vaccine or approved antiviral, researchers around the world are investigating the effectiveness of a number of different antivirals. For this retrospective study, patients were treated with arbidol, interferon-α2b, or a combination of both.
Interferon-α2b (known by brand name Intron A) is a broad spectrum antiviral that inhibits viral replication and stimulates immune response. It is used to treat chronic viral infections, including hepatitis B and hepatitis C, as well as various cancers.
Arbidol (also known as Umifenovir) is a broad spectrum direct-acting antiviral used to treat influenza in Russia and China (it is not approved by the US Food and Drug Administration for such use).
Previous research during the 2003 SARS outbreak in Toronto showed that interferon-α2b could speed up recovery. Meanwhile, arbidol has been reported to prevent and treat diseases caused by respiratory viruses, including coronaviruses.
Interferon sped up recovery
This new study of COVID-19 patients in China showed that treatment with interferon-α2b, with or without arbidol, was associated with significantly quicker recovery. Interferon-α2b treatment was associated with a reduced length of time in which the virus was detected in the upper respiratory tract and, in parallel, also was associated with a reduction in the duration of elevated levels of the inflammatory markers IL-6 and CRP in the blood.
"Elevated levels of IL-6 are associated with acute respiratory distress syndrome, a severe outcome in COVID-19," explained Dr. Tebbutt.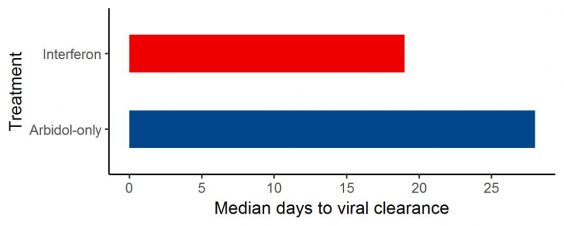 These findings suggest interferon-α2b should be further studied as an effective therapeutic against COVID-19.
"Furthermore, beyond clinical benefit to the individual patient, treatment with interferon-α2b may also benefit public health measures aimed at slowing the tide of this pandemic, in that duration of viral shedding appears shortened," said Dr. Tebbutt.
The PROOF team worked in collaboration with Drs. Eleanor Fish (Toronto), Tobias Kollmann (Perth, Australia), and Qiong Zhou (clinical lead in Wuhan).
Read the full study here.
The PROOF Centre is co-hosted by Providence Health Care and the University of British Columbia.