At St. Paul's Hospital, home to one of the busiest emergency departments in the province, the sickest patients can get access to detailed diagnostic tests around the clock. But that hasn't been the same in rural areas. Until now.
As part of a Digital Technology Supercluster pilot project to help diagnose COVID-19 faster, led by St. Paul's emergency physician Dr. Oron Frenkel, fifty handheld ultrasound scanners are being distributed to physicians in rural areas around the province. Another 32 scanners will be distributed to hospitals and urgent care clinics in the Lower Mainland.
The scanners, provided by Burnaby-based Clarius, are completely wireless and send images directly to a smart device. They can be used to look inside the human body and help diagnose conditions in almost every part of the body. They have often been lightheartedly compared to the Star Trek tricorder, a futuristic device that could scan the entire body.
"Nothing has been this disruptive since the invention of the stethoscope, which was two hundred years ago," explains Dr. Frenkel.
COVID-19 ultrasound network available anywhere in B.C.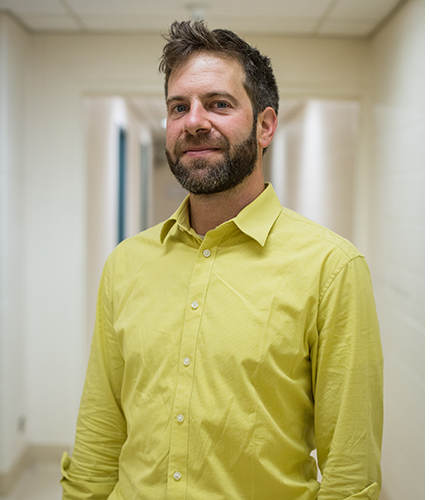 The ultrasound COVID-19 network will be supported by artificial intelligence and a robust educational platform, which will be accessible anywhere in B.C.
"This means even physicians with limited experience using handheld ultrasound scanners will be able to obtain fast, accurate results and diagnose pneumonia from suspected COVID-19 patients in real time," says Dr. Frenkel. "Ultimately, this will transform the way remote areas can deal with COVID-19 in their communities."
Based in Fernie, Dr. Virginia Robinson with the Rural Coordination Centre of B.C. is leading the rural component of the project. She has been using handheld ultrasound for about 10 years for trauma, but expanding that to include lung conditions is crucial to ensure patients get the right care as soon as possible. Currently, it takes patients in her community several days to get COVID-19 test results back.
"This new network is really exciting because, not only am I able to acquire images rurally right where I am, but I can share the images with any specialist or expert across the province. I can get immediate, real-time feedback," says Dr. Robinson. "So, we are really upping our game in terms of the expertise available to rural patients and to rural doctors in using ultrasound to make diagnoses."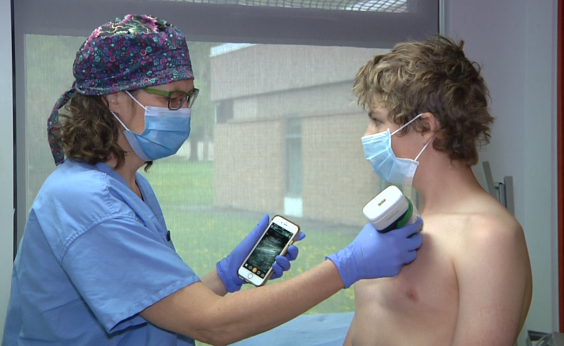 In addition, she adds that these devices are very easy to clean, and can quickly be sterilized between patients.
Artificial intelligence will help build COVID-19 platform
The project team will build Canada's first ultrasound library for lung disease, including COVID-19. The on-demand platform will use collected data to train machine learning models, which will be accessible to all users right at the point of care.
Data from pandemic hotspots suggest point of care ultrasound (POCUS) can help detect up to 33 per cent more cases of COVID-19 pneumonia than some current lab tests alone.
The $2 million project was originally planned for other applications, but Dr. Frenkel and his team quickly pivoted to focus on COVID-19. An additional $500,000 in funding to support the COVID-19 component has been provided by the Digital Technology Supercluster, Rural Co-ordination Centre of BC, Providence Health Care, Clarius Mobile Health, Change Healthcare and UBC. Change Healthcare and Providence Health Care, supported by St. Paul's Foundation, are founding members of the Supercluster.
Dr. Frenkel is most excited about how this ultrasound project could be a significant tool to help in the battle against COVID-19, especially in rural areas, "We can really build something better together than anyone could build on our own."
---