By Dr. Eugenia Oveido-Joekes, CHÉOS Scientist, an Associate Professor in the UBC School of Population and Public Health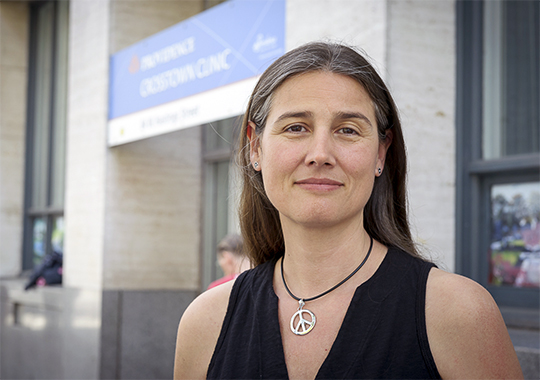 This April marked the fourth anniversary of the provincial opioid overdose crisis that has taken thousands of lives. It also marked the second month of British Columbians living under provincial health orders related to COVID-19. Neither exist in a vacuum, and urgent action has been needed to counteract the grave risks compounded by these crises.
On March 26th, 2020, B.C.'s Minister of Mental Health and Addictions Judy Darcy announced safe prescription drugs will be provided to people who use substances. This decision was made amid fears that the illegal drug supply is becoming significantly more toxic as a result of the pandemic. 
As a critical response to this new reality, safe supply is the right choice. One component of safe supply is the provision of injectable medical-grade opioids to people that inject street opioids.
There was never the intention or the illusion, however, that by providing injectable pharmaceutical-grade heroin (diacetylmorphine), and later on hydromorphone, we would solve the street opioid use problem or the overdose crisis.
Solving the overdose crises is not just about providing treatment to those who need it most. It requires a deep understanding of the circumstances under which drug use proliferates, meaningful patient and community engagement, and the recognition that each treatment interaction is an opportunity.
Since the very beginning of the crisis, this humble molecule was just an opportunity: an opportunity to provide care, to save a life, to free up space and time to think about other aspects of life that may have been impossible to address without treatment.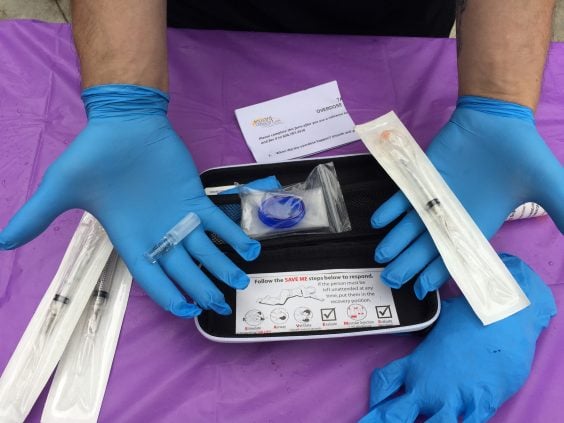 In a study published last year by our team, we pulled data from several years of clinical visits. After 542,369 injections with either diacetylmorphine or hydromorphone there were 73 overdoses, all treated on site with naloxone. These injections represent half a million opportunities to start a conversation; a conversation about housing, addressing comorbidities, or quitting smoking.
There is a remarkable power that comes from a person not having to struggle for their medication. In the context of safe supply, this power comes from an ability to choose a treatment together with their health care provider in a non-judgmental way.
The provider is also empowered by having a variety of options available to prescribe. In a recent paper, we showed that having options in medications improves the communication between patient and provider.
However, there continues to be tremendous stigma associated with addictions. This stigma leads some people to believe they have the right to unilaterally decide what kind of treatment those with substance use problems should undertake, like abstinence-oriented programs or a specific medication that works best for the system. This regressive and stigmatizing view must be actively avoided as access to safe supply is expanded.
In some cases, a person's past negative experiences or lack of trust in the system means that the best we can do at this point is to acknowledge the opportunity safe supply provides and to keep them safe.
There is a long history of political and social opposition to evidence-based treatments, and injectables have unfortunately not been spared from this skepticism.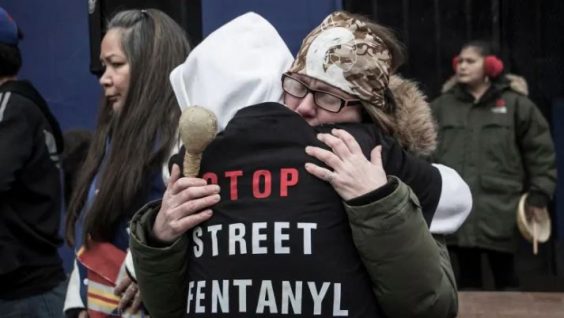 But regardless of the opinions about the morality or optics of injectable opioid agonist treatment, the evidence is clear: these programs work and have a role to play in our response to the crisis.
Above all else though, we must be open to hearing and learning from the patients' powerful lessons and experiences.
I recall one day during a visit to the clinic when one of the patients, who spoke with a soft, humble voice, shared his experience of overdosing over and over in the past. It took years of coming to the clinic but he said that what eventually stopped his overdoses was his realization that his life had value, that it was worth living and that he had something to offer others.
I am grateful for the opportunity that this simple molecule provided the team at the clinic to support this patient in his remarkable journey. I am grateful for what this patient and his story teaches me.
Safe supply is the right choice and it keeps people safe. It is an opportunity but it is up to all of us to decide what we make of it.
In the end, there is no silver bullet. There is no one answer. But a compassionate and evidence-based approach is a good start.
---
Dr. Eugenia Oviedo-Joekes is a CHÉOS Scientist, an Associate Professor in the UBC School of Population and Public Health, and a Michael Smith Foundation for Health Research Scholar. Her main area of research is in public health and substance use, with a focus on innovative treatments and a person-centered approach for opioid use disorder for people that are not reached by the health care system. Dr. Oviedo-Joekes was an investigator on the NAOMI study, North America's first heroin-assisted treatment trial, and led the SALOME study.