Until mid-March, PhD student and Vanier Scholar Natalie Kinloch had been completely focused on her HIV genetics research in Dr. Zabrina Brumme's laboratories at the BC Centre for Excellence in HIV/AIDS (BC-CfE) and Simon Fraser University. But then the COVID-19 pandemic hit, and suddenly, everything changed. Most research activities at Providence and other institutions around the world were curtailed, with the exception of COVID-19 work. Almost overnight, Kinloch dropped her thesis work and pivoted all her attention to SARS-CoV-2.

Dr. Brumme, director of the BC-CfE lab, recalls when cases of COVID-19 began to ramp up in B.C., she reached out to Dr. Chris Lowe at St. Paul's Hospital's virology lab to see how they could help. The St. Paul's lab was the first hospital-based lab in B.C. to launch COVID-19 testing.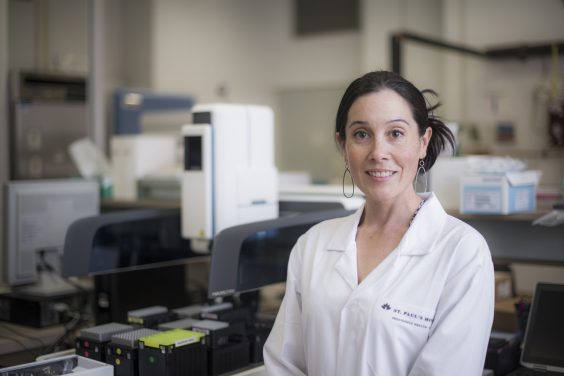 "We wondered whether BC-CfE could offer equipment, technicians or any other assistance in case of a surge in testing," explains Dr. Brumme. "Then we also discussed whether it would be useful for us to implement alternative molecular viral detection tests in case we wanted to explore test sensitivity, or other related issues, as research questions."

Improper sample collecting a likely contributor to false negatives
That's where Kinloch came in. Funded by a Genome BC COVID-19 Rapid Response grant, she started focusing her research into the prevalence of false negative test results for SARS-CoV-2. Specifically, she wanted to know why they were happening. Her study, published June 29 in the Journal of Infectious Diseases, found that suboptimal biological sampling – in other words, improper sample collecting – is a likely contributor to these false negatives.

The study compared two groups of nasopharyngeal swabs sent to the St. Paul's lab for COVID-19 testing – a control group and a group of suspected false negative swabs. The team found that human DNA levels, which serve as a marker of how much biological material was collected, were overall significantly lower in the false negative samples. This means there wasn't enough biological material in the false negative samples to obtain an accurate test result.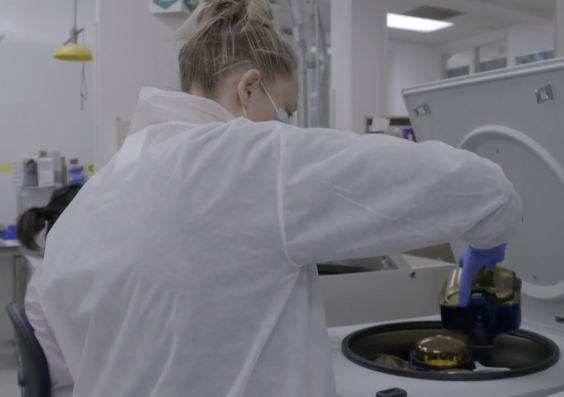 Dr. Lowe, a medical microbiologist and infection prevention and control physician, says false negative results may arise during the laboratory testing process. But the lack of treatment and potential for rapid transmission makes it especially serious for these COVID-19 tests. "Although this issue has likely occurred in the past for other viruses diagnosed by nasopharyngeal swab, such as influenza, it was mitigated due to the availability of antivirals, vaccines and interventions for outbreaks."

Training and technique key to better test results
The researchers say these findings highlight the importance of proper training and technique when it comes to collecting nasopharyngeal swabs. This can be applied to testing for other viruses as well.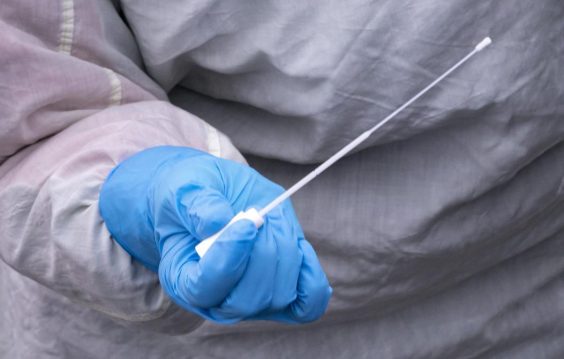 Already, this is being translated into practice. Providence has created a training video on proper swab collection. There will be a follow-up study later this summer: two commonly used swab techniques will be used on healthy volunteers, and researchers will compare the results. "The goal is to identify the technique that recovers the largest amount of biological material while still being acceptable to the person undergoing the procedure," says Dr. Brumme. "We want to help further refine collection techniques and practices in the province."

COVID-19 focus propelling research forward
The pace of this study – from idea to publication to impacting patient care in less than four months – is unheard of in the world of research. Investigators say this is a testament to incredible teamwork and partnerships. The BC-CfE lab and St. Paul's virology lab, one of the largest hospital-based clinical virology laboratories in the country, have had a longstanding relationship centred around provincial HIV monitoring.

Dr. Brumme says, "Because of the strong collaborative relationship that already existed between our two labs, we were able to conceptualize, design and perform the study, and then write it up, in record time."

Ultimately, patients will benefit the most. More accurate test results means faster access to the right kind of care. And that has been especially rewarding for Natalie Kinloch.

"As laboratory scientists, we can often feel very removed from the people we hope to help. Working on a study such as this, where the pathway from study conception to clinical translation is so quick and clear, is a motivating and refreshing reminder of the important role research plays in health care," summarizes Kinloch.