In what seems a lifetime ago, when news of a mysterious and deadly virus began emerging out of Wuhan, China, St. Paul's Hospital's Dr. Jim Russell read of people acutely ill with fever, respiratory failure, cardiac problems, organ failure and severe pneumonia.
"I thought: 'Wow, this is sepsis.'"
The physician and principal investigator at the Centre for Heart Lung Innovation (HLI) at St. Paul's should know: he is a leader in the field of sepsis, the body's severe immune response to a viral or bacterial infection that causes organ failure and often death. In fighting an infection, the body effectively turns on itself, injuring its own tissues and organs.
Acute COVID patients are often sepsis patients
Sepsis kills 11-million people each year. It can affect anyone, but those most vulnerable are the young, the old, and those with chronic conditions like diabetes, HIV or cancer. "When COVID-19 patients becomes ill enough to be hospitalized and experience acute respiratory failure, shock, and organ infection, they meet the definition of sepsis," says Dr. Russell.
With COVID-19 now a pandemic, World Sepsis Day on September 13 acquires greater significance for the sepsis team at St. Paul's, a centre of expertise in researching, diagnosing and treating this emergency condition.
St. Paul's researchers have quickly set up treatment studies
In response to the pandemic, its researchers, clinicians and diagnosticians quickly adapted to integrate their skills and intensify efforts to improve patient outcomes.
Dr. Russell secured a Canadian Institute for Health Research (CIHR) grant for what's called an "observational cohort study" of Canadians hospitalized with COVID-19. His team compared patients receiving a class of drug called angiotensin receptor blockers (or ARBs, used to treat conditions like high blood pressure and heart disease) to those not on them. Research has shown ARBs are associated with decreased mortality of COVID patients sick enough to be hospitalized.
But association didn't mean cause. So the researchers are now conducting a large CIHR-funded multi-centre trial of an ARB called losartan in acute COVID-19 cases. They'll compare how it stacks up against the usual treatments such as antibiotics and antivirals for severely ill patients. The results will guide whether the drug limits organ failure and death.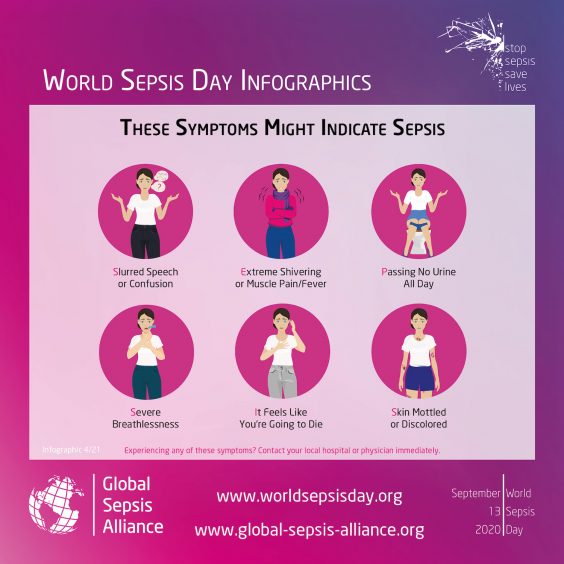 St. Paul's Foundation has provided funding for this research. HLI principal investigators Dr. Keith Walley and Dr. John Boyd, and Dr. Karen Tran, a general internist at St. Paul's and Vancouver General Hospital, are also involved in the ARB research.
St. Paul's clinical lab a key partner
St. Paul's Medical Microbial and Virology Lab, headed by Dr. Marc Romney, is also playing a key role in improving patient outcomes from COVID-19-related sepsis and indeed all types of the condition. It has the expertise and technology to rapidly diagnose the initial COVID-19 infection as well as any secondary pathogens causing sepsis and other complications. Rapid diagnosis allows medical teams to target and provide the best treatment. "And time is of the essence in diagnosing sepsis," says Dr. Romney.
The clinical lab also plays an important role in the research, flagging COVID-positive patients to Dr. Russell and his colleagues for their ARB trials.
The lab uses equipment that, within hours, can determine the pathogen. "It gives us a fingerprint of the micro-organisms that cause the infection," says Dr. Romney.
The lab is also outfitted with a tool called the BioFire Torch. Dr. Romney's lab received it about a year ago – the first Canadian lab to use it specifically for sepsis. The acquisition positioned the lab to not only identify pathogens quickly but also flag antibiotic resistance in patients and treat them with the most effective drug.
The right drugs for COVID: the dart that hits the bulls-eye
"As soon as patients are on the right antibiotics, the more likely they will survive and leave the ICU," says Dr. Romney. "So instead of throwing the kitchen sink at the patient (with an antibiotic that may not be the right one) you want targeted therapy – a dart that hits a bullseye on the dartboard."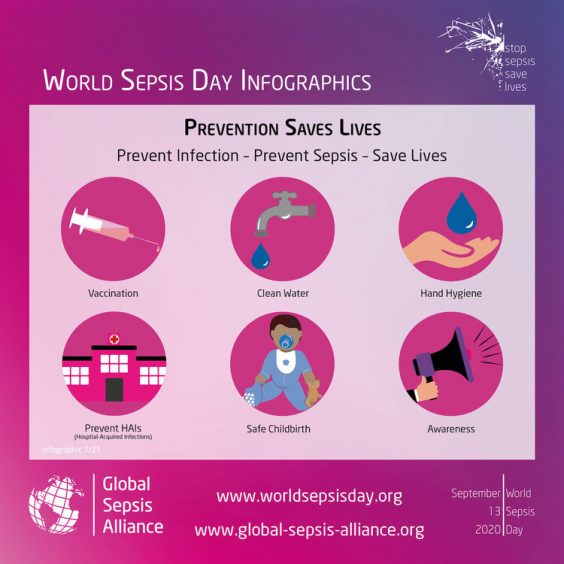 St. Paul's sepsis experts are optimistic about the future of treatment for patients acutely ill with sepsis caused by any type of infection, including, of course, COVID.
"Of course we need vaccines and antivirals to attack the virus," says Dr. Russell. "But there's a 3rd level of care and that's drugs like ARBs."
Future COVID-19 treatment could include a cocktail of drugs
He envisions a day when ARBs would be part of a combination of treatments for COVID patients, including steroids, which have also shown promise around acute COVID symptoms. "For many diseases, like diabetes, heart failure and high blood pressure, people are on several drugs, each with a different mechanism of action."
Patients would no longer wind up in ICU, hooked up to respirators. "I am optimistic that one day, they would get treatment as outpatients."