One Halloween when Cindy Nordquist was a child of seven, she and her sisters got to purchase a costume. Her sisters chose Barbie and Casper the Friendly Ghost.
Nordquist dressed up as a nurse.
"I've always wanted to be a nurse, for as long as I can remember," says Nordquist. "My sister used to read me books about Florence Nightingale."
She achieved her childhood goal in 1998, then in 2001, began at St. Paul's as a Registered Nurse in the cardiac unit.
NPs can prescribe meds and diagnose patients
Several years later, at the urging of a senior St. Paul's cardiologist, she returned to university and completed the Master's Degree in Nursing-Nurse Practitioner (family) program required to become an NP, a role she now has at St. Paul's Heart Function Clinic.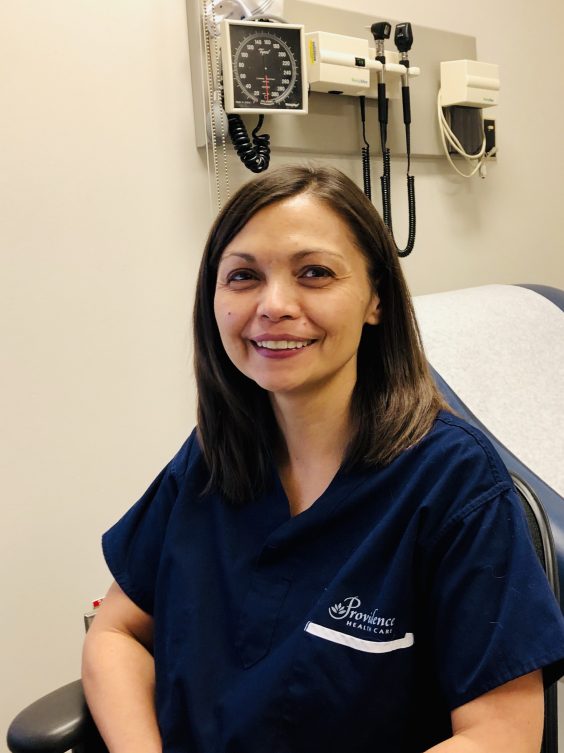 How has her nursing role changed as a result? "As an RN, when you have patient concerns you must go to the physician. But now as a NP, I have a wider scope of practice in prescribing, diagnosing and ordering tests. It's a rewarding and challenging career."
Nurse Practitioners integrate clinical skills associated with nursing and medicine in order to assess, diagnose, and manage patients in a variety of health care settings, including acute care and chronic-illness care.
Easing the physician load
The NP provides patients with smooth and consistent care, says Stan Marchuk, who heads the Nurse Practitioner Department at Providence and is a NP in nephrology at St. Paul's. While doctors may move from site to site, the NP is a constant presence in the patient's life during care.
He says NPs let the members of a patient's health care team do what they do best, including reducing the burden "on the already taxed physicians to deliver primary and specialized care." For surgery patients, for instance, "the physician's ability to do their high-skill level of work is increased, the RNs can focus on their work and the NP can help patients move through the recovery process after surgery."
There are over 7100 NPs in Canada. About 570 work in British Columbia, in primary, acute and long-term care. All provinces have legislation and regulations that govern the scope of practice for NPs.
At Providence, the first Nurse Practitioner was established in orthopedic surgery in 2005. The role led to shorter hospital stays, better access to care, fewer complications and better overall patient and family satisfaction, according to research conducted in BC.
NPs care for marginalized patients
Some 25 NPs at Providence practise among all its specialty areas, including Mental Health and Addictions, Cardiac, Renal, and Seniors Care, says Dr. Marchuk, who has a PhD in Nursing Practice The NP role has expanded to other areas including emergency, hematology, internal medicine and elsewhere.
"NPs care for some of the most complex, vulnerable and marginalized patients across our health care system," says Dr. Marchuk. "Their presence leads to much better care for these patients."
Keren Mitchell is a case in point. A former RN working in the Downtown Eastside, she enrolled in the NP program at the University of BC and is now an NP at Foundry Vancouver-Granville (a clinic caring for young people 12-24 years of age that inspired other clinics across BC). She is able to prescribe Opioid Agonist Therapy, or OAT, for youth with severe opioid-use disorder as well as pharmaceutical alternatives to clients who use fentanyl, crystal meth and other substances. She does community outreach too, although a lot of that work has moved online due to COVID.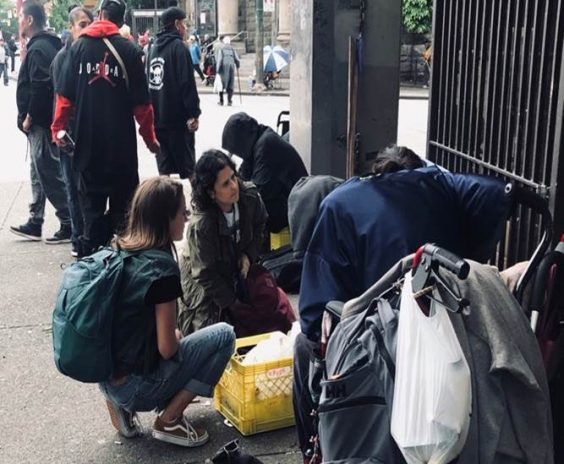 "I was enjoying my RN role but wanted to increase what I could do and have more autonomy. Becoming a NP was a good fit."
To further bolster the role of the NP within this population, several years ago, the BC Centre on Substance Use in St. Paul's Hospital established a Nurse Practitioner Addiction Medicine fellowship.
NP role leads to fewer hospital visits
Ultimately, the NP role results in cost savings. Research by the American Association of Nurse Practitioners found that patients cared for by NPs have fewer unnecessary hospital readmissions, fewer preventable hospitalizations, higher patient satisfaction and fewer unnecessary emergency room visits than patients under the care of physicians.
Strong bonds develop with patients
For him, one of the biggest benefits is the deep bond that builds between patient and NP, of particular value to those with chronic diseases like kidney failure who must receive dialysis regularly. While doctors may rotate in and out to work at several hospitals, the NP is a constant presence. They know him as "Dr. Stan" and often ask for him by name. We establish trust and a strong relationship with them."