As the COVID-19 pandemic wears on, it has become clear that different age groups are experiencing the social and economic consequences of the virus in different ways.
For 28-year-old UBC grad student Rodney Stehr, COVID-19-related public health measures have had a sudden and drastic impact on his social life.
"This is especially true for queer folks," Stehr says. "I'm very lucky to have a mostly supportive family, but chosen family is a big thing for a lot of queer youth. COVID-19 restrictions are important and necessary for slowing the spread of the virus, but they also impact the way we're able to seek social support and maintain the relationships that help foster the type of belonging we don't always get in our birth family."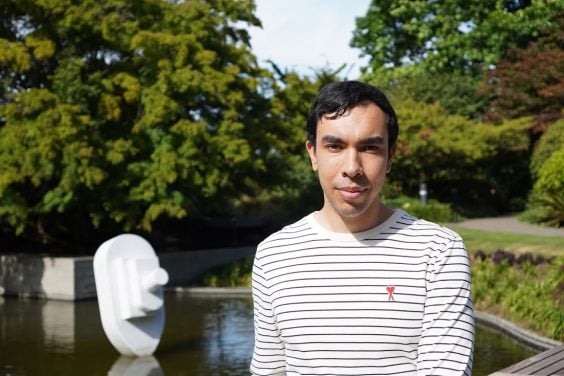 Stehr is pursuing a Master's of Science in Interdisciplinary Studies and, like most university students across the country, he is taking his courses online this semester, forgoing many of the social aspects of in-class learning and campus life. He feels fortunate to have a stable job and access to housing, but he acknowledges this is not the case for many young people navigating the pandemic.
"A lot of youth who are just beginning to establish themselves in the job market are often are working more precarious jobs," he notes.
New research focuses on COVID-19 and youth
The BC Centre on Substance Use (BCCSU) has launched a new study to examine the effects of the COVID-19 pandemic on young people like Stehr. As part of this study, the research team is conducting an online survey to better understand how the evolving social, policy and public health measures related to the pandemic are affecting the health and social lives of youth. The FOCUS survey is being conducted nation-wide in Canada and France.
"Young people under the age of 30 years old, especially those who are socially disadvantaged, are the most at risk for longer term social and health consequences as a result of these disruptions," says Principal Investigator Dr. Rod Knight, an Assistant Professor in the Department of Medicine at UBC and a Research Scientist at the BCCSU. "There are associated social and economic impacts, including unemployment, as well as isolation from their social networks and disruption to their education during key periods of the early life course."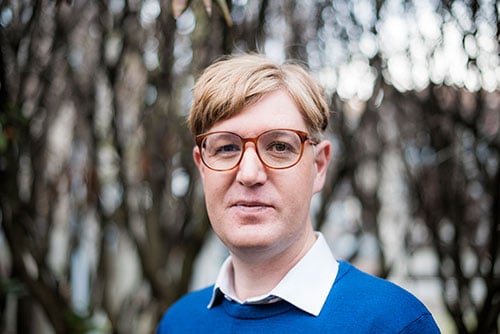 The survey asks participants to share their experiences living in a "new normal" where COVID-19 is part of everyday life. The data will be used to advocate for policy and program adaptations that better meet the needs of youth in both France and Canada.
This is important information to gather, says Stehr, whose master's work focuses on the experiences of queer youth in B.C. who are being impacted both by the overdose crisis and COVID-19. Youth have specific needs when it comes to sexual health, mental health and substance use support, he explains. COVID-19 has meant that many pre-existing support services have limited their programming, or changed how services are offered.
"This could potentially have very serious implications in terms of people's health across their life course," Stehr says, explaining that research is crucial to better understand the landscape of support services, how youth are using them, and what strategies youth are using to take care of themselves during these difficult times.
Participate in the FOCUS survey
If you're between 18 and 29 years old, and you live in Canada or France, you can participate.
You will be invited to complete two online surveys, about 6 months apart.
The first survey will take approximately 20 minutes to complete.
Six months later, you will be invited to complete a follow-up survey (about 15 minutes).
Click here to learn more and complete the FOCUS survey now: https://focus-covid19.med.ubc.ca/
This survey is funded by the Canadian Institutes of Health Research (CIHR).