"Mom, Ray, they have a heart."
Qualicum Beach couple William (Ray) and Suzie Bruce were awakened one night last fall by those words from Suzie's daughter. That simple sentence was the culmination of a frantic, hours-long effort by health-care providers at St. Paul's Hospital to contact Ray, who was on the waiting list for a heart transplant.
Racing against the clock
"We usually have at least two additional contacts, but this time, nobody was picking up their phone," remembers Wynne Chiu, clinical nurse specialist with the heart transplant program at St. Paul's.
"My phone was plugged in right beside the bed," recalls Suzie. "But for some reason, it didn't ring. Ray's phone didn't ring either."
The couple were staying in the guest house on their daughter and son-in-law's property in Spider Lake, a small community about 20 kilometres inland from Qualicum Beach that sometimes has weak cellular phone service. They had been living there ever since Ray, 70, had a massive heart attack a year or so earlier.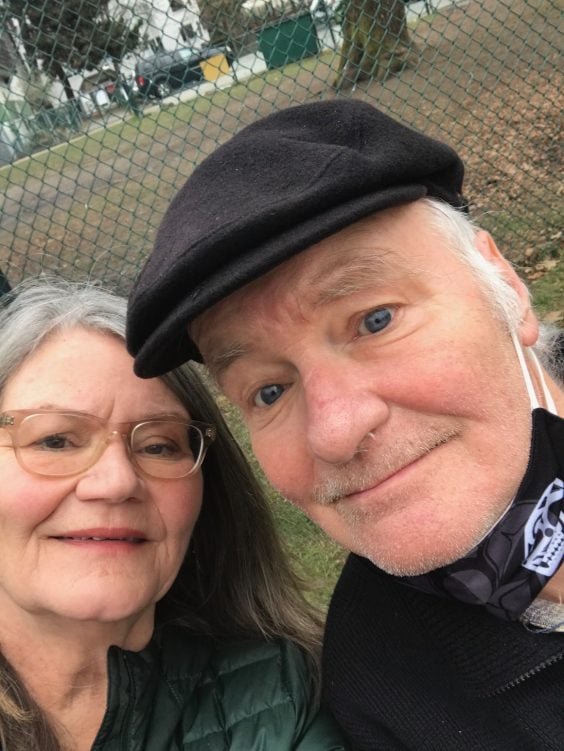 Time is always of the essence when an organ becomes available for transplant. In this case, the heart became available late one evening last fall and if Ray was to receive it, he needed to be in Vancouver by 9 am the next morning. The transplant team started trying to reach him right away. By midnight, they still hadn't connected with him and they were getting desperate.
"We don't want someone to lose getting an organ, it's their whole life," says Dr. Jamil Bashir, the surgeon who performed Ray's heart transplant. "My colleague, Dr. Margot Davis, had been trying to reach Ray for several hours with no success. So, we did something we have never done in my whole career at St. Paul's."
Calling in reinforcements
That something was contacting the local RCMP to help them track down Ray.
"I got the call from dispatch late on Saturday evening," says Constable Tyler Jensen. "I tried calling Mr. Bruce and when I couldn't reach him, I started doing research to find out where he lived."
Jensen, a 15-year veteran of the RCMP, was new to the Oceanside detachment. Fortunately for the Bruces, he knew how critical it was for him to find them quickly.
"My father-in-law had a liver transplant just two weeks earlier," says Jensen. "I know how much this means to the recipient and their family."
Jensen drove out to the property, assuming he'd be able to go right up to the house and knock on the door. But the house was behind a large gate and a hedge of thorn bushes. Jensen wasn't going to be able to get close to the house, so he turned on his lights, siren and spotlights, hoping they would wake someone up. He also continued trying to reach Ray by phone.
"I tried calling all the numbers we had but no one was picking up. I called St. Paul's to let them know I couldn't contact Ray. The doctors told me they might have to give the heart to someone else."
Just then, Jensen noticed a neighbour in his yard with a flashlight, undoubtedly drawn outside by the commotion. The neighbour had a number for Ray's son-in-law and finally, Jensen was able to contact the family.
Transplant day
By now, it was after 1 am. Ray and Suzie were now very much awake and anxious to be on their way to Vancouver. They also woke up their neighbour, Yvonne who had been volunteering to drive them to the Mainland when they had to come over for appointments.
They caught the first ferry to Vancouver at 6:30 am and arrived at the hospital with a few minutes to spare. The transplant team whisked Ray away to prep him for surgery. Nearly 12 hours later, Dr. Bashir called Suzie to let her know the surgery had gone very well and that Ray was recovering.
The journey to a new heart
Ray is one of 30 adults who received heart transplants at St. Paul's in 2020, a record-breaking year for the hospital.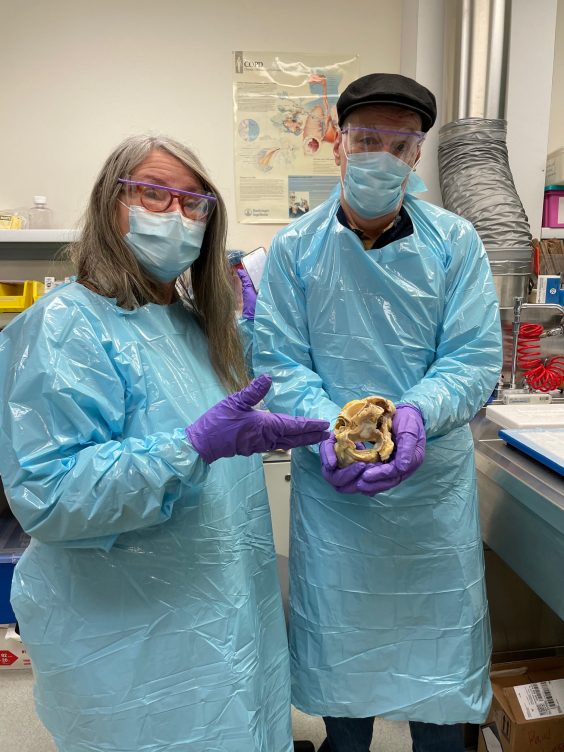 In August 2019, Ray's heart was badly damaged after he suffered a massive heart attack while chopping wood at his home on Lasqueti Island off Vancouver Island. He was flown to Royal Jubilee Hospital in Victoria then referred to the pre-heart transplant program at St. Paul's.
He spent the next few months going through a rigorous assessment to make sure he was a good candidate for a transplant. Ray was placed on the list Aug. 27 and he received his new heart soon after.
"Canadian by heart"
"When I met Dr. Bashir pre-surgery, I asked him if I could visit my heart once he took it out," recalls Ray. His old heart was donated to the Cardiovascular Tissue Registry at the Centre for Heart Lung Innovation, where it will be used for research and teaching purposes.
Ray, who immigrated to Canada from England in 1993, quips "I'm finally Canadian by heart."
"My heart was five times the size of a normal heart. It was only when I saw it that I realized how bad a shape I had been in. It was an emotional and humbling experience to realize the gift this organ donor had given me."
---