The expansion of overdose prevention sites (OPS) in Vancouver in recent years is linked to a range of health benefits, including more connection to addiction treatment and decreased public injection and syringe sharing, new research says.
The findings from researchers with the BC Centre on Substance Use (BCCSU) and University of British Columbia (UBC) were published today in the peer-reviewed journal Addiction.
They found that following the establishment and expansion of OPS starting in December 2016:
Use of supervised consumption services immediately increased by more than 6% (from about 41% to 47%)
Addiction treatment participation immediately increased by nearly 5% (from about 65% to 70%)
Public injection immediately decreased by approximately 6% (from about 36% to 30%)
Syringe sharing immediately decreased by nearly 3% (from about 5% to 2%)
Saving lives and reducing disease spread
The findings build on evidence showing that OPS and supervised consumption sites can reduce fatal overdose, reduce other causes of premature death, reduce transmission of infectious diseases like HIV and hepatitis C, support access to other health services, and improve the well-being of neighbourhoods by reducing public disorder.
"Overdose prevention sites are low-barrier settings that not only prevent overdose deaths, but also have the added benefit of bringing people into a supportive environment where they can get the help they need," says lead author Dr. Mary Clare Kennedy, research scientist at the BCCSU. "Given the worsening of the drug poisoning crisis across the country, access to these services should be expanded."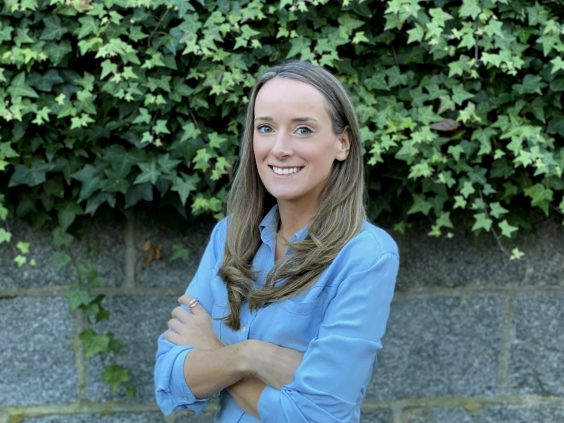 Access to clean, supervised spaces
OPS provide access to a clean, safe space where drug consumption is witnessed and overdoses are responded to by teams of trained staff and peers. The first OPS opened in Vancouver shortly after the declaration of a public health emergency in response to rapidly increasing overdoses. Since then, similar low-barrier, peer-led facilities have opened across the country as illicit drug poisonings have increased nationally.
Peer staff members are valuable
The findings suggest that expanding OPS may have helped to address the unmet need for supervised consumption services among local people who use drugs. OPS can be more responsive to the service needs and preferences of some people who use drugs, particularly given that OPS accommodate some drug use practices that are not permitted at medicalized supervised consumption sites (SCS) in Vancouver, such as assisted injection.
Some people who use drugs also prefer OPS because staff are peers. That can help to make people feel more comfortable in accessing these services.
"This research shows exactly what we are seeing on the frontline – that OPS save lives in so many ways," says Sarah Blyth, a co-founder of the Overdose Prevention Society. "I hope this information helps guide government officials."
Study authors hope research leads to expanded services
Researchers aimed to measure the impact of the OPS scale-up on changes in supervised consumption service use, public injection, syringe sharing and addiction-treatment participation.
They interviewed 745 people who inject drugs from January 2015 to November 2018 and drew from two ongoing prospective cohort studies in Vancouver: the Vancouver Injection Drug Users Study (VIDUS) and the AIDS Care Cohort to evaluate Exposure to Survival Services (ACCESS).
There are currently only 38 federally sanctioned SCS and approximately 40 OPS operating in Canada, though several additional sites are under consideration.
The study authors hope these new findings lead to the approval and expansion of these services.
Read more: