Michael Ferguson's mother Maree spent six days on the Palliative Care Unit at St. Paul's Hospital earlier this year after being transferred from the Intensive Care Unit. Despite battling cancer, she found contentment during this time, thanks to the palliative care team and the unexpected joy of music therapy. She died February 5.
Here is the story of her final, peaceful days in palliative care, as told by Michael.
Seeing Mom go from being unable to move in the ICU to bouncing her feet and tapping her hands while (Providence Health Care music therapist) Josh (Denny-Keys) played music on the Palliative Care Unit was so soothing. I will remember it forever.
I never knew music therapy existed
The experience of being in a busy ICU with no windows was so hard. I came home from visits feeling exhausted each day. Moving to the Palliative Care Unit was the best thing for Mom and our family. There's a calmness there, especially compared to the commotion of the ICU. The whole floor and all the palliative staff and their attitudes are part of this. While I was still sad seeing my mom's fate, I felt more relief after visiting her in palliative care.
Josh and his assistant were there the first time I visited Mom there, and I was so amazed at the experience of music therapy. I never knew something like that existed.
A Rita MacNeil fan
My mother had many CDs throughout her life. I never liked Rita MacNeil as a kid but I could remember seeing her picture on the front of Mom's CDs, so I suggested Josh could play some of her songs. Mom lived for Rita! Josh instantly knew who I was talking about and played some of Rita's songs. He also played a Christmas song and some Elvis. The music was melodic and gentle. I was so impressed he could play anything you asked for, and if he didn't know the song he would learn how to play it.
Mom moved to the rhythm
It's wild – Mom played the steelpan drums when she was younger, and actually played them in palliative care. I only learned this from her while she was staying on the unit. When Josh was there she was engaged and knew what was going on. Her feet moved to the rhythm.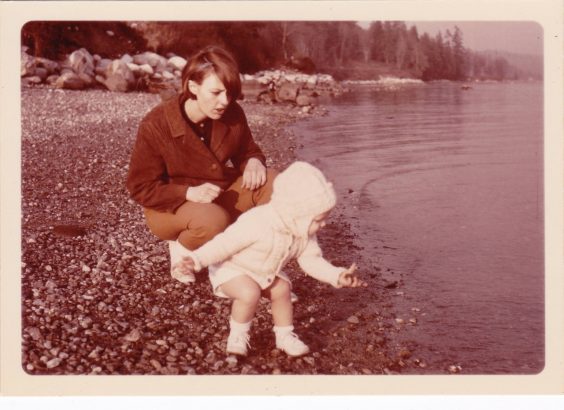 The spirit of my mom's body came alive
My mom went from someone who didn't move in ICU to moving to music on the Palliative Care Unit. She couldn't clap her hands but she tapped her chest to say thank you for the music. It's touching, especially when you see what's happening in the world. When Josh is playing everything goes away and you're just in that moment. It really helps you relax and I can't believe the warmth that my mom and family felt.
I've never been a "hospital person" but I liked being on the palliative floor. You couldn't have better representatives of palliative care than Josh and the entire team. It's hard to describe, but it's like the spirit of my mom's body came alive here.