Jason Gray-Stanford, a Vancouver-born actor who received a heart transplant at St. Paul's Hospital in 2020, has donated the gold medal he won at a sports competition to the hospital's doctors, nurses and care-team members.
"I don't see a more fitting place for this medal than St. Paul's," says Gray-Stanford, who has appeared in the Hollywood movie, A Beautiful Mind and was a lead on the award-winning TV series Monk.
No better place for medal than St. Paul's
Gray-Stanford underwent the life-saving surgery at St. Paul's, the BC centre for heart transplantation, in November 2020. He had been managing and living with heart failure for two years before the surgery, but late that year, in the middle of the global pandemic, his condition severely worsened.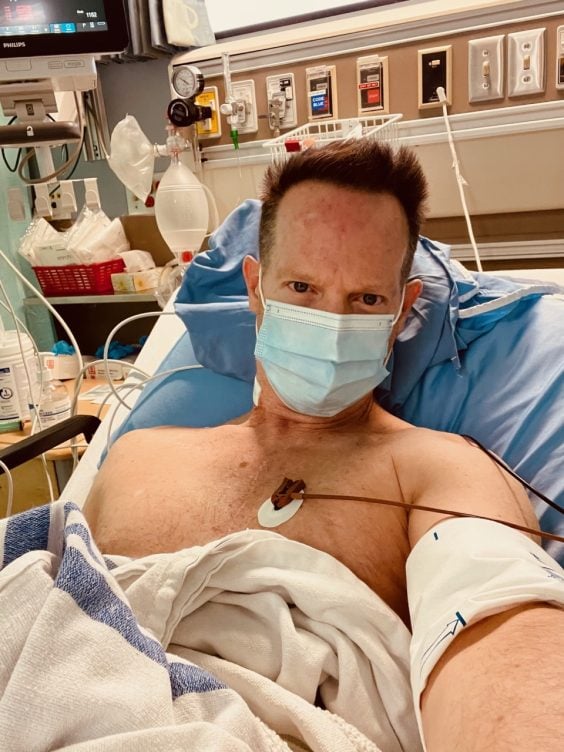 Last August – not two years later – he sprinted to victory in the cycling competition at the Transplant Games of America in California. "My St. Paul's health-care team got me to the point where I could compete there," he says. "So I don't see a more fitting place to house this medal than here, at the hospital."
Gray-Stanford presented the medal, framed along with race mementos including his bib number, recently to St. Paul's cardiologists Dr. Margot Davis and Dr. Andrew Ignaszewski, transplant surgeon Dr. Jamil Bashir, Medical Director of the Heart Transplant Program Dr. Mustafa Toma and Patient Nurse Educator Josie Mackey.
All played key roles in his care.
"This (hospital) has a very special place in my heart – my new heart," he told the group recently at a small presentation, which his mother Donna also joined.
Actor has become organ-donation champion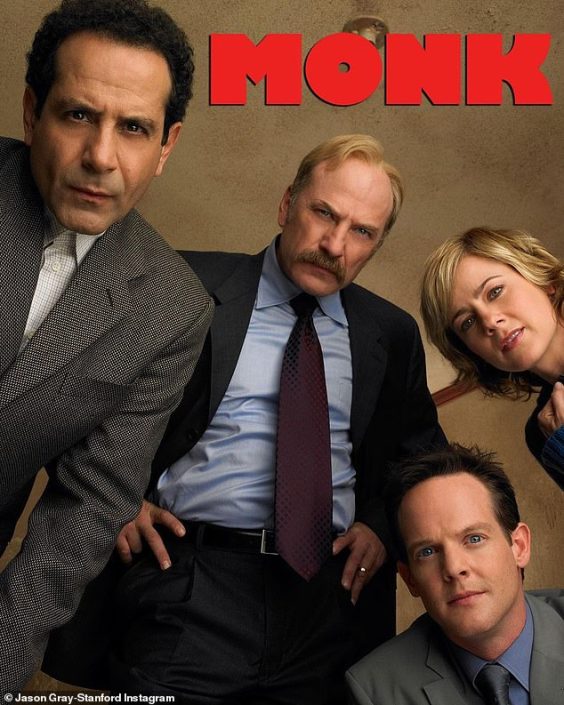 He dedicated the medal to "the incredible doctors, nurses and all the staff here, to my donor and my donor family, and to all the patients, past present and future, who come through these doors."
Dr. Ignaszewski quipped: "See you next year – maybe with two medals?"
St. Paul's Hospital has performed 22 heart transplants so far this year, compared to 22 for all of 2021.
For his part, Dr. Toma thanked Gray-Stanford "for being such an inspiration, not just to other families who may be going through this, but to all of our team."
Gray-Stanford has become a strong advocate for organ donation. In February, he appeared on the Kelly Clarkson Show with his story, where Dr. Toma also made a surprise appearance.
It takes two minutes to register for organ donation. Sign up here.
Story by Ann Gibbon