Providence Living, a non-profit society focused on meeting the needs of vulnerable people, is bringing its unique brand of caring to Vancouver in full cooperation with the City Centre Care Society (CCCS).
The asset and ownership transfer of Central City Lodge and Cooper Place to Providence Living was finalized late last year. Central City Lodge contains 100 long-term care beds and 22 addiction recovery program beds while Cooper Place contains another 69 assisted-living beds.
The initial Providence Living/CCCS service collaboration began when CCCS's governing board approached Providence Living to consider a management services contract. The fit was right as both organizations share similar values and a shared mission, focused on supporting people with health, social and housing challenges.
The right fit
"Operating in long-term care and assisted living has become increasingly complex over the years," said Seamus O'Malley, former executive Director, CCCS. "Providence was selected to assume our two facilities on Vancouver's Downtown Eastside because it has similar values to ours and has expertise in dealing with vulnerable populations. Additionally, Providence has staffing and infection control resources that are not available to an organization of our size."
Both facilities are part of the Vancouver Coastal Health region.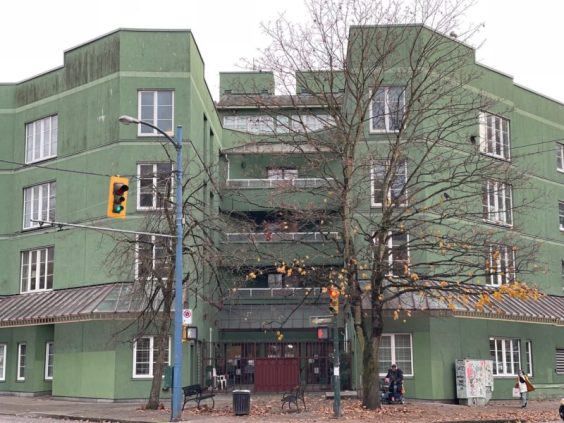 "Throughout its 100-year history, Central City Care Society has adapted to the changing needs of its community, always with a view of delivering care in a compassionate and innovative manner," said Mark Blandford, President and CEO, Providence Living. "We are grateful for that legacy and are dedicated to continuing its future journey from a place of strength and opportunity."
Rewriting the long-term care story
Providence Health Care (PHC) created Providence Living in 2017 to reinvent and reinvest in senior's care. This announcement marks Providence Living's first entry into the City of Vancouver. It is also the fledging entity's first – but not last – service expansion that adds assisted living and addiction recovery to its services that has, until now, focused primarily on long-term care.
"Through this transfer, Providence Living and Providence Health Care is signaling their joint willingness to partner and provide clinical, business and operations expertise to support other BC non-profit care providers who find themselves challenged in the current healthcare environment to deliver excellent service to clients."
Currently, Providence Living's first new-build long-term care community – Providence Living at The Views – is taking shape in the town of Comox, on Vancouver Island. The project is BC's first publicly long-term care facility designed on the concept of a dementia village.
After the Comox project is complete, Providence Living will turn its attention to two more aging care facilities in the Vancouver area which will be rebuilt, using the Comox site as a blueprint.
Story by Trudi Beutel