Amid Canada's ongoing crisis of illicit-drug poisonings, a commentary article published in the Canadian Medical Association Journal (CMAJ) today, July 17, 2023, calls for the expansion and further research of prescription stimulants to treat stimulant-use disorder.
Dr. Scott MacDonald, a physician at Providence Health Care's Crosstown Clinic, co-authored the article with Dr. Heather Palis, a postdoctoral fellow in the Department of Psychiatry at the University of British Columbia.
Evidence supports prescription stimulants
The use of illicit stimulants like methamphetamine is rising in Canada. Stimulants are involved in nearly half of deaths due to overdose. While there is no Health Canada-approved treatment for stimulant use disorder, evidence has emerged to support the off-label prescription of psychostimulants to treat this condition.
Dr. MacDonald helped develop a model of care for opioid-use disorder at the Crosstown Clinic, now replicated across the country and internationally.
He and his team found patients at the Crosstown Clinic often used stimulants and opioids together. However, unlike with opioids, there weren't many pharmaceutical options to treat stimulant use disorder.
Crosstown has been prescribing stimulants to their patients with stimulant-use disorder since 2016, after a study in the Netherlands showed that prescription dextroamphetamine reduced patients' use of illicit stimulants and improved their ability to function.
Similar to Opioid Agonist Treatment (OAT), prescription psychostimulants can support the management of cravings and withdrawal symptoms in patients with stimulant use disorder.
Prescription stimulants helped this Crosstown patient
Mark Fraser has been a patient at the Crosstown Clinic for over 15 years for his dependence on heroin and cocaine – an opioid and a stimulant, respectively.
"I needed some sort of assistance in dialing it back a little," says Fraser. He was prescribed the psychostimulant Dexedrine a few years ago to treat his stimulant use, and it has helped him control his cravings for cocaine.
Expanding prescription stimulants in OAT clinics
Dr. MacDonald believes that any clinic providing OAT should also offer prescribed stimulants to their patients who are using stimulants in addition to opioids.
"With emerging evidence, I think it's time to expand the prescribing of stimulants for treatment of stimulant use disorder here in Canada, given the public health cost of illicit stimulant use."
Daunting to stop illicit stimulant use without help
Fraser agrees. "I think [the expansion of prescription stimulants] is very necessary." He has seen widespread illicit stimulant use in his community, but unlike with opioids, there is not as much help available for those who want to stop that use. He says it can be daunting to attempt to stop or reduce one's drug use alone, especially in the middle of active addiction.
Risks of illicit stimulant use outweigh risks of prescription stimulants
It is important to weigh the potential risks and benefits of prescription stimulants against the harms from illicit stimulant use. Using illicit stimulants poses many risks, including increased rates of infectious disease, mental health concerns, overdose and mortality. These risks particularly effect those who face discrimination, who have underlying health conditions, and who lack housing or financial security. People who use stimulants while receiving injectable OAT are also likely to be less engaged in care.
"There's a huge public cost and individual cost to stimulant use. Stimulant use is rising in Canada, particularly with methamphetamine, and it's pervasive in the population that we see here at Crosstown Clinic as well," says Dr. MacDonald.
Like every medication, there are potential side effects to prescription stimulants. One of the fears brought up is that prescription stimulants may trigger psychosis, but the incidence of psychosis with prescription stimulants is quite low – much lower than the risk of psychosis caused by illicit stimulant use.
"Otherwise, it's no different than any other medication. If somebody doesn't tolerate it, if they have a side effect, then we just assess that and reduce the dose or adjust the medication," says Dr. MacDonald.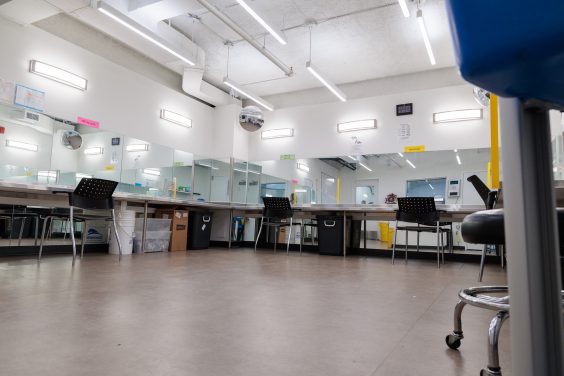 Fraser did experience some side effects when he began the treatment – the original dose would keep him awake for too long, for example.
"That's just one of the things you have to work out," he says.
A tool to take back control
Dr. MacDonald hopes today's article will generate discussion and evaluation of the use of prescription stimulants to treat stimulant-use disorder. There is a need to respond to the crisis of poisonings from an unregulated drug supply with alternatives and to provide patients with a comprehensive range of treatment options.
"We may all prefer people to move to abstinence. That may be a societal preference, but that's not the human experience. There are people that will continue to use. This is a tool on the harm reduction end of the continuum," says Dr. MacDonald.
Prescription stimulants have helped Fraser to take back control over his drug intake.
"Cocaine is a really strong drug – it's a different animal than opiates. Having a tool to control that is massive. Without it, you're just lost in the woods, so to speak," he says.
Story by Grace Jenkins, Providence Research