When COVID-19 crashed into the world in March 2020, the new St. Paul's Hospital team was still three years away from finalizing the new hospital's design, which will be done this fall.
But every cloud has a silver lining – even a pandemic. It gave the new hospital's team the opportunity to review its plans and add pandemic lessons learned into the design.
Long before the pandemic, Providence Health Care's Infection Prevention and Control (IPAC), clinical and planning teams were already designing the hospital to be ready for the next SARS or Ebola outbreak.​
When COVID-19 arrived, over 30 pandemic features were already part of the design
"It's great Infection Prevention and Control has been involved right from the very beginning of the new hospital's design," says Thomas Kind, Infection Control Practitioner for the New St. Paul's Hospital Project. "Though it's impossible to know with 100-per-cent certainty what we'll need for every potential pandemic or to what degree the national standards for hospital design will change by the time the hospital opens in 2027, we'll know we did our best given the parameters of the project."
Over 30 pandemic-ready features had already been incorporated into the design, from outbreak control zones, single-patient rooms and negative-pressure isolation rooms, to small details like touchless doors in corridors.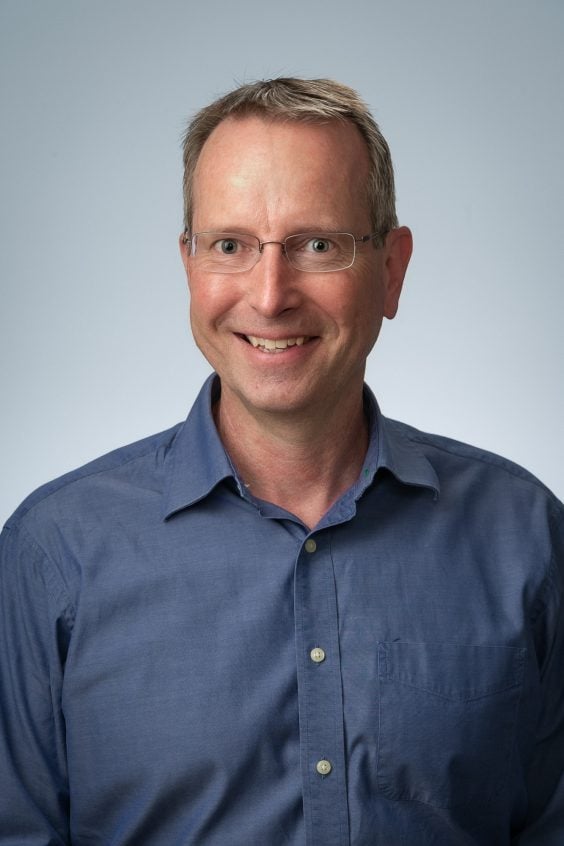 ​"Ensuring a measure of future flexibility in the design is really important so spaces can easily be repurposed for an alternate use during a pandemic. It's also important to ensure the design allows us to segregate and or cohort patients and staff, as needed. For example, instead of having one large locker room and staff lounge per floor we'll have two," says Thomas.
Four ways COVID-19 changed the new hospital's design
​After reviewing 'What did we get right, what did we learn and what do we need to change?' from COVID, the team added four more features to the new hospital's design:
1. Negative air pressure capability to 10 more inpatient rooms, so they can be used as isolation rooms. Each airborne infection isolation room's air handling (HVAC) system allows its air intake and exhaust to be separate from other staff, patient and public areas, which helps to stop airborne germs from spreading.
"COVID-19 taught us aerosols are the most important mechanism of transmission for respiratory viruses," says Thomas. "Knowing the safest space to accommodate a patient with an airborne infection is in an Airborne Infection Isolation Room, we realized we needed more of these rooms than originally planned. It's great we're getting 10 more, so now we'll have over 90."
2. Redesigned waiting rooms and other shared spaces to minimize crowding.
"COVID-19 highlighted the importance of setting capacity limits and ensuring each person has adequate space," emphasizes Thomas. "Though we had already planned for lots of elevators, big staircases, and more streetside entrances, we took a relook at all spaces where patients and visitors may congregate and made some tweaks." For instance, he says, "if clinic patients arrive early they'll be able to enjoy the healing garden, courtyard, atrium or other public spaces and get an alert to their phone when their clinic team is ready for them." ​
3. Two general ORs and one Hybrid OR will have 'rapid flush' HVAC systems. This allows a surgical team, after operating on a patient with an airborne infection, to simply flip a switch and quickly purge and renew the OR's air, so the next surgery can happen safely and sooner.
4. Considering using Ultraviolet C (UVC) light to disinfect indoor room air, especially in high occupancy shared air spaces (like Hemodialysis) or high activity areas (like cardiac stress labs or rehab gyms).
"Given the limits of an HVAC system's ability to remove airborne pathogens and ventilate patient spaces, upper room UVC light could provide an economical and effective solution," says Thomas.​
Story by Leslie-Ann Drummond, New St. Paul's Hospital and Health Campus Project
Read more about the new St. Paul's Hospital here.