Imagine having to visit a clinic multiple times a day, every day, to get the medication you need. How would this impact your ability to work? To make spontaneous plans with loved ones? To enjoy a day trip out of the city?
These freedoms, often taken for granted, can now be reality for people participating in the Carries Program at the Providence Crosstown Clinic in Vancouver, B.C.
"Carries" are take-home doses of injectable opioid agonist treatment (iOAT). Prior to the Carries program, those seeking iOAT had to visit the clinic two or three times a day, self-administer their dose and wait for a 15-20 minute observation period after treatment. The option to pick up and take this medication offsite frees qualifying clients from multiple daily visits to a clinic and makes life, work, and socializing beyond the few blocks surrounding the iOAT site possible.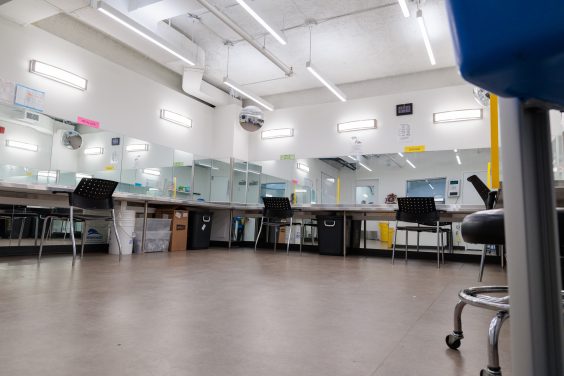 Right now 11 clients who meet certain criteria, including having stable living situations, are part of the Carries program.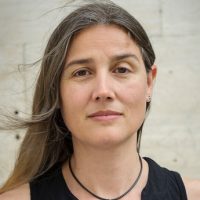 Over the past year, in partnership with Advancing Health's Communications and Knowledge Mobilization department, Scientist Dr. Eugenia Oviedo-Joekes, and her team have developed materials to tell client stories and describe the benefits of this program, in hopes that more people will be able to access similar programs across B.C. and Canada. Learn more about the program, and download the resources below.
Elwood's story
"After some years of being substance stable, it was clear that the benefits of iOAT were manifold and dramatic. My relationship with my sister and brother-in-law has developed to a point where they've given me a key to their house on Dundas St. Something they would never have considered even five years previous. Beyond that, my sister and I spend at least two days a week together, meeting at local restaurants, attending concerts and plays, etc… With the additions of Carries for a small group of us, the possibilities for work became a reality. Unfortunately, we cannot pickup our Carries before 8:00 am, seven days a week which hampers working day shifts, but at least it's a beginning. With Carries, I can plan day trips with my sister and brother-in-law whereas previously I had to attend the clinic three times a day. Even at this most early point in the Carries program where we can only get one day's doses to take home. Clearly we're able to build lifestyles we could only dream of, having to attend clinic throughout the day. No, the program may not be perfect with 8:00am pick-ups, but it's a start — a step in the right direction."
Resources
Read more stories from people who have participated in the Carries program.
Are you a health care professional interested in prescribing and monitoring take-home doses of iOAT?
Read the clinical approach to support the provision of take-home doses guidance document.
Are you or someone you know interested in participating in the Carries program?
Read the information pamphlet developed by iOAT clients.
Read the published qualitative research on clients' experiences.
Read more about the carries program in this news story.
Access the Research in Addiction, Injectable Opioids, and Person-Centered Care Knowledge Hub.
Read the original version of this story by Alison Mueller, Advancing Health here.