Providence Health Care's Crosstown Clinic has won the Outstanding Difference Maker Award from the Nurse and Nurse Practitioners of British Columbia (NNPBC).
"We recognize and applaud the incredible and ground-breaking work being pioneered by Providence Crosstown Clinic and believe that they set an example that is often quiet and humble, but leading the way in harm reduction and changing lives," the nursing association said.
Crosstown is the only medical clinic in North America to offer both diacetylmorphine (medical-grade prescription heroin) and the opioid analgesic hydromorphone to patients with chronic substance-use disorder who haven't had success with other medical approaches.
The NNPBC is BC's only nursing professional association that represents all four nursing designations: Nurse Practitioner, Registered Nurse, Licensed Practical Nurse and Registered Psychiatric Nurse.
Crosstown is staffed by both registered nurses and registered psychiatric nurses who support their patients in a broad variety of ways.
"Crosstown is a nurse -led clinic," says Nancy Ray, an RN at Crosstown. "Our nurses provide a safe, non-judgmental enviromnent for clients to receive their life-saving medication. We work closely with those who otherwise would have no other option than the poisoned street supply of opioids."  
Crosstown patient Gerald (Spike) Peachey, who works at the NNPBC on anti-stigma workshops, nominated Crosstown because he says the clinic changed his life.
"I am living walking talking proof for the benefits of prescribed heroin," Spike tweeted on January 2.  "Nothing else even comes close to killing my pain, or addressing the resulting dependence."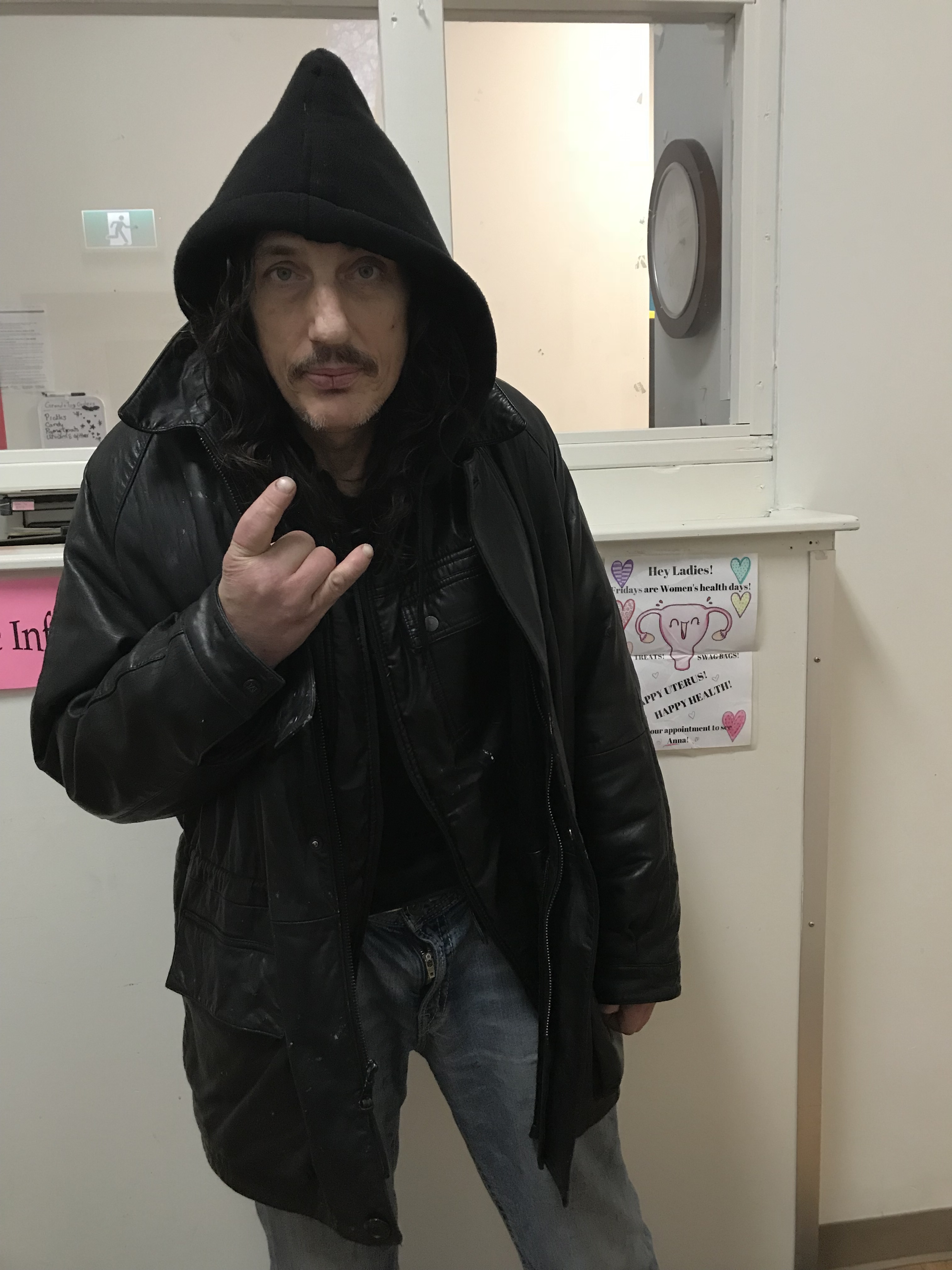 Spike has been coming to Crosstown up to three times daily for seven years for a dose of prescription heroin. It's the only treatment that's worked at controlling his pain and subsequent chronic substance-use disorder, which has its roots in a bike accident he suffered in 2007.  Back then, doctors treated his severe pain with oxycodone and methadone, but Spike says he was cut off abruptly so turned to the streets for opioids and developed his dependence. Read more of his story here.
Nancy Ray says having Spike, one of the people they support, nominate Crosstown was a significant honour. "The nomination speaks to the longstanding relationship our nurses have with our clients."
Crosstown nurses, physicians and other staff treat about 130 people, offering wrap-around, personal care. 
NNPBC's full media release on the award is here.