Almost half of interdisciplinary care staff at Providence Health Care's five long-term care facilities exhibit signs of burnout, according to an article published this week in Palliative Medicine.
Dr. Joseph Puyat, a scientist with the Centre for Health Evaluation and Outcome Sciences (CHÉOS), led the publication as a part of his involvement with a team of residential care staff funded by the 2015 PHC Practice-Based Research Challenge.
Providence's residential care facilities are increasingly providing end-of-life care – in 2013, 35 per cent of residents died during the course of the year and 8 per cent died within the first three months of care. This trend is due to the fact that new residents are being admitted in a frailer state and with a larger number of life-threatening illnesses.
"These facilities are increasingly acting like palliative care units but lack the appropriate resources," said Dr. Puyat. "The heavy workload and emotionally challenging environment can increase care providers' risk of burnout and lowered well-being."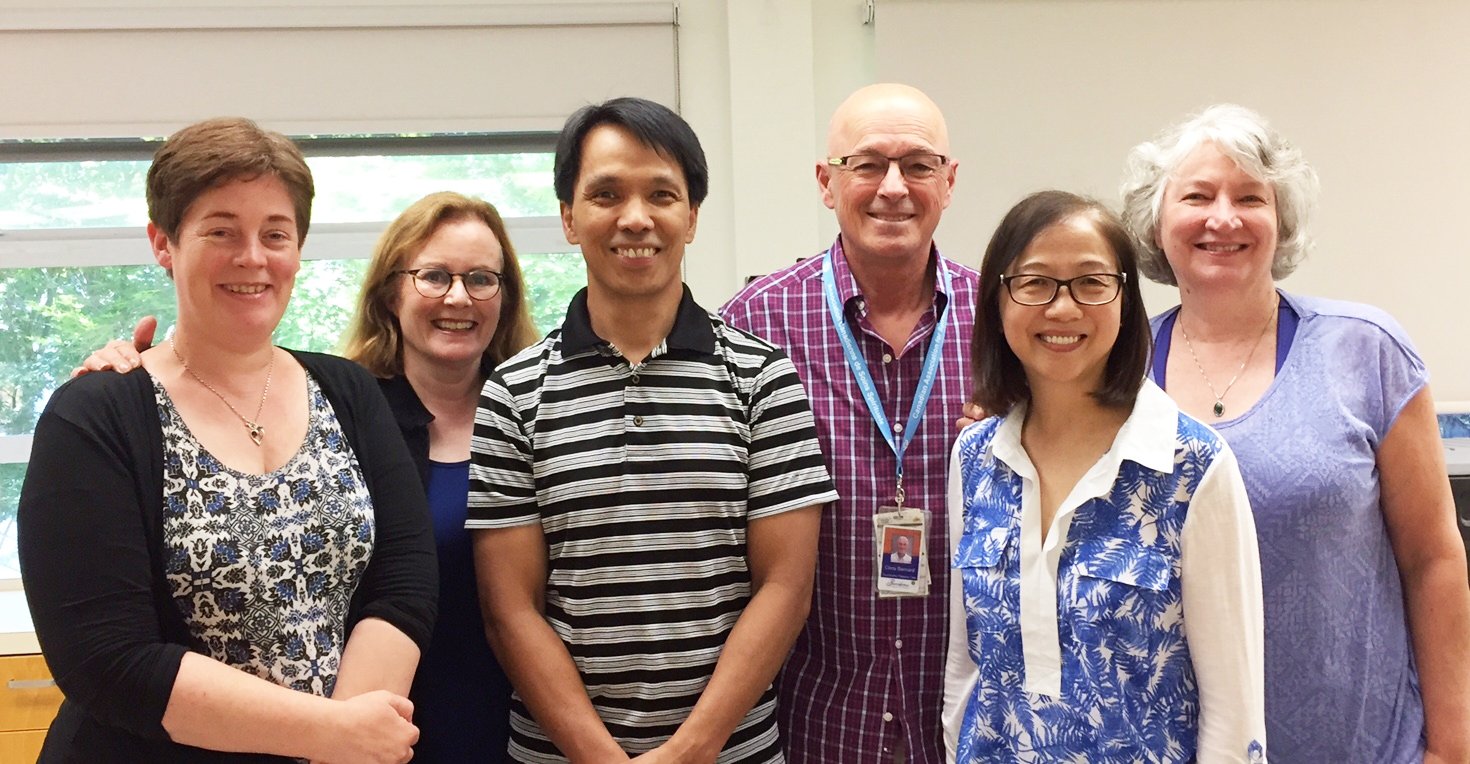 "We definitely see a lot of burnout – emotional burnout and physical burnout – from the staff," said Kit Chan, a registered dietitian and study team member. "If we don't do anything to support the staff, we will be losing people, and care will not be adequately provided for the residents."
In mid-2016, all interdisciplinary staff who provide direct clinical care at Providence's five long-term care facilities in Vancouver were surveyed. Over 200 staff members responded to open-ended questions and completed a survey, demographics questionnaire, and a burnout measurement scale. Specifically, the burnout tool measures emotional exhaustion, depersonalization (social detachment or withdrawal), and low personal accomplishment (feelings of inadequacy), and can be used to assess a person's risk of burnout.
Ninety per cent of staff cared for one or more dying residents in the preceding six months — 31 per cent experienced emotion exhaustion, 7 per cent experienced depersonalization, and 20 per cent exhibited low personal accomplishment. In total, 46.3 per cent of surveyed staff members had at least one sign of burnout.
"We also found that staff who cared for 11 or more dying patients in a six-month period had increased burnout risk," said Dr. Puyat. "This gives us a potential target for monitoring staff well-being as well as designing and implementing interventions for burnout."
Thematic analysis of the open-ended questions revealed feelings of angst, distress, and thoughts about mortality. Staff expressed the needs for support and resources for dying residents as well as for the staff providing care to those patients. Supports that staff considered to be helpful included debriefing with staff and families, effective interaction between care team members, and educational workshops about death and dying.
This research project was led by team members Anne Leclerc, Annes Song, Kit Chan, Karen Pott, and Chris Bernard. Dr. Paddy Rodney of Providence Health Care and the UBC School of Nursing and Dr. Puyat were mentors for the project. The team is preparing a final report which will be released soon. A brief summary is available here and a Daily Scan article about the project can be found here. 
---
This article originally appeared on the CHÉOS website.