Vancouver's Diamond family is honouring the the tragic loss of Steven Diamond—a cherished father, son, brother and addictions counselor killed by fentanyl in 2016—with a massive $20-million donation to a 'first-in-Canada' model of treatment that could transform addictions care across the country.
"We're speaking out today for the first time because we want to save lives," says Jill Diamond, Steven's sister and Executive Director of the Diamond Foundation, which is making the gift to the St. Paul's Foundation. "No matter where we turned, we never found the help that Steven needed. If he had access to the care now being developed at St. Paul's Hospital with this new initiative, he might still be with us here today."
Need for seamless addiction care
BC continues to grapple with the toxic-drug overdose crisis, with almost 2300 deaths from poisoned drugs in 2022. At St. Paul's Hospital alone, one in six inpatients has an addiction.
One of the key factors driving substance use-related harms in British Columbia is the lack of a seamless system of care to support people with addiction. Gaps failing to connect prevention, treatment, and recovery mean that people are unable to access the supports they need, when and where they need them.
The Diamond Foundation's gift will fund development of the brand new Road to Recovery at St. Paul's Hospital, a first-in-Canada model of care that aims to fill these gaps. Road to Recovery will support patients to move through a full spectrum of treatment services, all in one location. It will eventually house 95 beds for seamless transition between all stages of the recovery journey—from the Rapid Access Addiction Clinic through withdrawal management, in-patient recovery-focused beds, outpatient treatment and more. The first beds, focused on stabilization, will open in fall of 2023.
"Road to Recovery began as a vision for a full continuum of substance use care within a single setting at St. Paul's Hospital, so that people can access the evidence-based addiction care they need, when they need it. Addiction medicine clinicians like myself know that being able to refer someone to the appropriate service and then provide follow-up care is integral to supporting their wellness, but is rarely an option," says Dr. Seonaid Nolan, Physician Program Director for Providence Health Care's Addiction Program and Clinician Scientist with the BC Centre on Substance Use. (BCCSU co-developed the Road to Recovery and will support the evaluation of these new services, develop educational and training opportunities, and engage in Knowledge Translation.)
Steven Diamond remembered for "healing touch"
"The Road to Recovery will now make this possible," Nolan continues. "I am so incredibly grateful to the Diamond family and Foundation for their extraordinary generosity and their shared vision for a better model of substance use care. Their kindness and leadership has played a significant role in making the Road to Recovery a reality."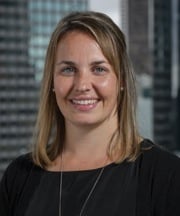 The Diamond Foundation's gift is made in honour of Steven Diamond, who is remembered as an "immeasurably giving" addictions counselor and massage therapist with a "healing touch". While his life was punctuated with long periods of sobriety and joy, he faced a prolonged struggle with substance use disorder that saw him in and out of treatment for years.
During his most distressing moments, Steven's family says he encountered a messy system of delays and disappointments. Finally, the 53-year old was placed on a 3-month wait list to see a B.C. addiction psychiatrist. He was killed by fentanyl less than a week before that scheduled appointment.
"This donation demonstrates the power of philanthropy to drive systemic change," says Dick Vollet, President and CEO of St. Paul's Foundation. "Despite the most difficult circumstances, the Diamond family is bravely stepping forward to help fix a broken system—and giving families hope there is a path to recovery."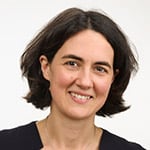 But this $20 million donation is the beginning, not the end. With the Diamond Foundation's leadership gift in place, the provincial government has committed $60.9 million toward operating costs.
"The Road to Recovery will close gaps that currently stand between people in crisis and the care they deserve," says Fiona Dalton, President and CEO, Providence Health Care. "It is crucial for the one in six people at St. Paul's Hospital who experience substance use disorder. "Providence Health Care is so grateful to the Diamonds for this generous gift. And we're grateful to the provincial government and our health care partners for investing in and supporting this important initiative."
Further, it's hoped the Diamond's act of philanthropy inspires the public to donate as well.
Rewriting history for others
"We want the public to take action and understand that substance use disorder is not a moral failing, nor a weakness, nor a choice," says Jill Diamond, noting the gift is a demonstration of the family's Jewish values. "As with Tikkun Olam, we hope this act of kindness helps to repair the world. As found in the Talmud: 'Whoever saves a single life is considered to have saved the entire world.' We have lost our beloved Steven, but we hope we can save lives and positively impact the world. This is a disease that can come for anyone—including you and those you love. While ours was not a success story, we want to rewrite history for others."
Providence's history of substance-use treatment innovations
Providence Health Care's leadership role in helping people with substance use disorders goes back decades. From stabilizing lives through substitution therapy, to limiting infectious diseases, to pursuing better treatments even if they challenge conventions, to mitigating the threat of the toxic drug supply, its programs have evolved to respond to changing needs and circumstances. All have saved countless lives. Providence's diverse approaches have been critical in improving the health and wellness of people who use drugs in British Columbia and beyond.
Its Substance-Use Program/Division of Addiction Medicine is a leader in innovative, research-based, culturally safe and compassionate services for substance-use patients and their families.
It has pioneered numerous specialized services, including the Providence Crosstown Clinic, the Rapid Access Addiction Clinic (RAAC), the virtual RAAC (Lighthouse), the St. Paul's Hospital Addiction Medicine Consult Team, the Vancouver Police Foundation Transitional Care Centre (VPF TCC), the Overdose Prevention Site within St. Paul's Hospital, and Foundry.
The Road to Recovery Initiative is the latest, a four-year, phased approach to expand substance- use services.