Providence Health Care's CEO Fiona Dalton and Dr. Seonaid Nolan, physician lead for the organization's Addiction Program, participated in a recent roundtable in New York on the substance-use crisis hosted by President Bill Clinton and Joe Kiani, CEO of global medical-devices company Masimo Corp.
Providence leaders collaborated on ways to ease the substance-use crisis

Dalton and Dr. Nolan were part of a small, select group of invited guests who included opioid and addiction specialists, hospital and academic executives, community members, and elected officials. The Providence leaders represented the only Canadian health care organization to be invited to the New York event, which gave experts and peers the chance to collaborate on evidence-based solutions that could help those affected by the toxic drug supply and substance-use crisis.

"Collective efforts are better than each individual effort," says Dr. Nolan, also a clinician researcher at the BC Centre on Substance Use (BCCSU). "To turn the tide, it is important we come together, across disciplines, to develop a comprehensive approach to linking people to the services they need at the time they want it."
"It's going to take all of us" to tackle the issue: President Clinton

President Clinton notes, "Overdose deaths reached an all-time high last year with more than 109,000 (American) lives lost. If we're going to have a chance at reversing the tide, it's going to take all of us — more hospitals and clinics, more stakeholders and community leaders, and more innovators like Joe Kiani and Masimo."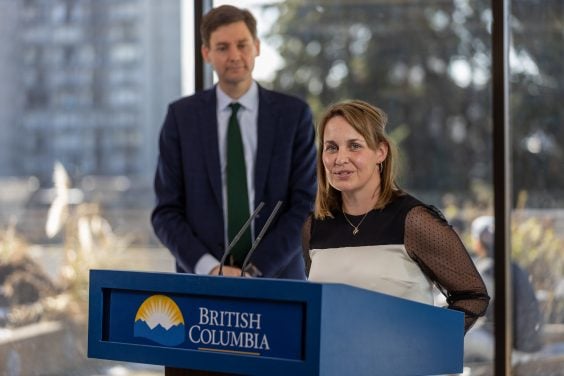 Kiani says, "We must collectively work together to eliminate the stigma around addiction and fight the opioid crisis, one of our nation's most pressing public health challenges and the leading cause of accidental deaths in the U.S. My hope is that our conversation today will inspire a greater dialogue around how communities can better support opioid users in the hospital and at home, reducing deaths and stopping the cycle of addiction."
Invitation "validation of Providence's efforts" in substance-use care
"Being invited to this event is validation of Providence's efforts and expertise in substance-use care and treatment," adds Dalton. "This challenge requires the efforts of many partners and agencies working together to address it effectively. I am so grateful for the chance to share Providence's experiences around the issue, and to have listened and learned from others at the roundtable."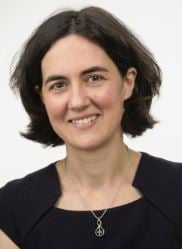 While the toxic-drug crisis continues in BC (close to 2300 people died from overdose last year), Providence is working to develop the most effective and innovative types of care and treatment.
It is developing the new Road to Recovery  at St. Paul's Hospital, a first-in-Canada model of care co-developed with the BCCSU. The model will provide a range of treatment services. The service will eventually include 95 beds for seamless transition from the Rapid Access Addiction Clinic through withdrawal management, in-patient recovery-focused beds, outpatient treatment and more. The first beds, focused on stabilization, will open in fall of 2023.
The model, which Premier David Eby announced in March as part of a $1-billion investment over three years into mental-health and substance-use services, recently received a $20-million donation from the Vancouver Diamond family. Steven Diamond, an addictions counsellor, died of a fentanyl overdose after a lengthy battle with substance-use disorder.
The Ministry of Health has committed to fully funding the program, and has previously announced $60.9 million in funding for operating costs for the next three years. Providence's leadership role in helping people with substance use disorders goes back decades. Its innovations include stabilizing patients through substitution therapy, limiting infectious diseases, establishing the first clinic, Crosstown, to provide medical-grade heroin and establishing the low-barrier Rapid Access Addiction Clinic.
Its Substance-Use Program/Division of Addiction Medicine is a leader in innovative, research-based, culturally safe and compassionate services for substance-use patients and their families. Other pioneering services include the virtual RAAC (Lighthouse), the St. Paul's Hospital Addiction Medicine Consult Team, the Vancouver Police Foundation Transitional Care Centre (VPF TCC), the Overdose Prevention Site within St. Paul's Hospital, and Foundry. Providence also houses the BCCSU, which focuses on substance use and addiction medicine.