As we say farewell to 2022 and usher in 2023, we're looking back on the year that was and some of the biggest news stories involving Providence Health Care.
There were so many important Providence stories published on The Daily Scan in 2022, it was tough to pick just a handful of memorable headlines. In no particular order, and by no means a comprehensive list, here are 10 highlights.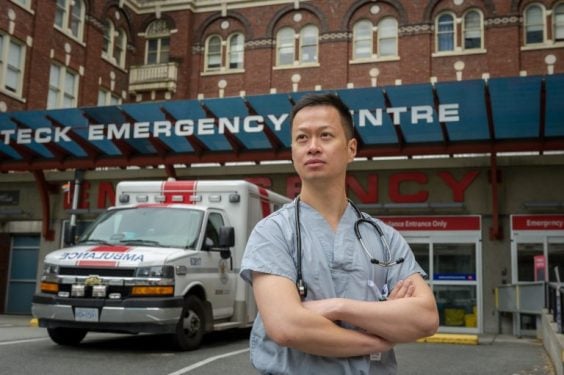 This St. Paul's doctor worked on the ground in Ukraine
Emergency Department physician Dr. Anthony Fong spent two weeks caring for Ukrainian refugees in March 2022. Dr. Fong, a locum at St. Paul's Hospital and other Vancouver-area hospitals, travelled to Ukraine with just 48 hours of advance notice with Canadian Medical Assistance Teams, or CMAT – a non-governmental organization that provides volunteer disaster-relief work around the world.
Dr. Fong provided primary and urgent care in a war zone, helping traumatized people fleeing for their lives. "They arrived at the border tired, hungry, dizzy, nauseated, and with anxiety and post-traumatic stress," he said.
Read the full story on The Daily Scan.
See media coverage of this story on Global News.
---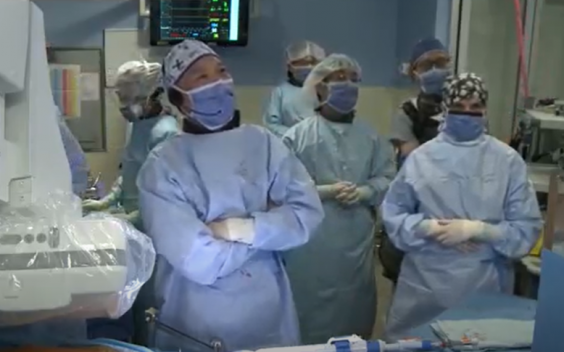 St. Paul's patients were the world's first to undergo a new type of heart-valve surgery
Dr. Anson Cheung, a cardiac surgeon at St. Paul's Hospital, pioneered and performed a minimally invasive surgery on patients with serious heart-valve issues, eliminating the need for open-heart surgery and leading to quicker recuperation.
Over two days in mid-January 2022, Dr. Cheung successfully implanted a device known as a "transcatheter tricuspid valve" into four elderly, high-risk patients with tricuspid regurgitation. They were the first people in the world to undergo the surgery.
All the surgeries were successful and all the patients went home the next morning.
Read the full story on The Daily Scan.
See media coverage of this story in The Vancouver Sun.
---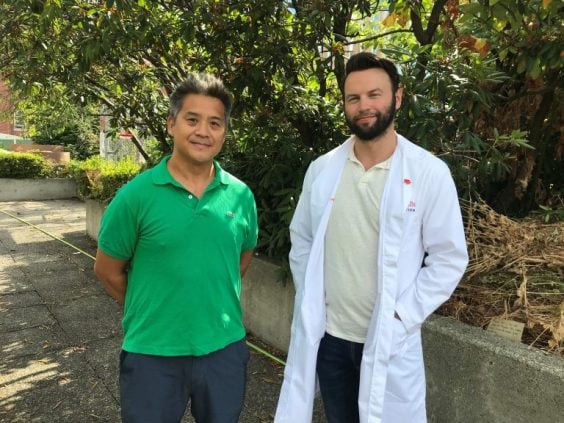 A stranger, a dog and a life-saving machine saved a man in cardiac arrest
One night in April 2022, Cliff Shim went running with his dog in downtown Vancouver. Suddenly, he collapsed in cardiac arrest.
Thanks to a bystander who knew CPR, his close proximity to St. Paul's Hospital, and the availability of a life-saving machine at the hospital, Cliff is still alive today.
When he arrived at St. Paul's, Shim was placed in a medically induced coma and attached to an ECMO – a mechanical heart-lung machine that pumps oxygenated blood throughout the body.
After he emerged from the coma, he learned the likely cause of the cardiac arrest was a congenital heart problem that can lead to coronary artery disease. On April 28, Shim underwent a successful triple bypass for clogged arteries.
"It's not lost on me how fortunate I am," he said.
Read the full story on The Daily Scan
See media coverage of this story on Global News.
---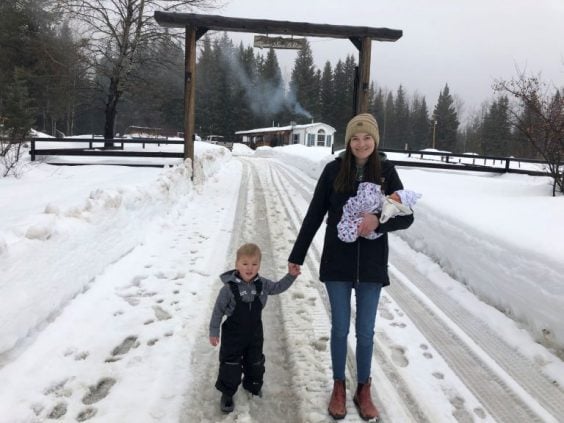 Pregnancy became a risky odyssey for this mom and baby
At just 15 weeks pregnant, Shina Biblow developed health problems that would require complex, high-risk heart surgery at St. Paul's Hospital.
"It was scary," she said. "But it needed to be done if we wanted to keep the baby and save my life."
The Williams Lake-area woman was born with a narrowing of her aortic valve, the main blood vessel leaving the heart. In August 2021 she was told she'd need open-heart surgery to replace an infected aortic valve.
Multiple teams at St. Paul's came together on this case and helped bring a happy conclusion for Biblow and her husband Tyson. On January 24, 2022 she gave birth to a healthy baby boy named Merritt.
Read the full story on The Daily Scan.
See media coverage of this story in The Vancouver Sun and CTV News.
---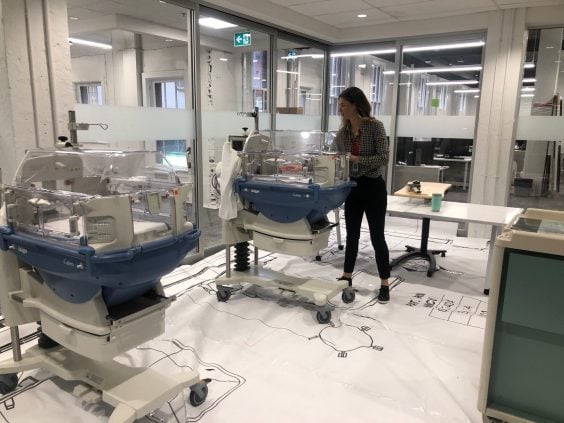 Big changes are in store for the tiniest patients at the new St. Paul's Hospital NICU
Huge progress was made on the new St. Paul's Hospital in 2022 and the project team released details on the design of different parts of the hospital.
The new Neonatal Intensive Care Unit (NICU) is one of the best examples of how care will be transformed at the new St. Paul's Hospital. "The new NICU is going to be completely different for families," said Emily Welsh, a NICU and Maternity nurse. "We'll be using a 'family-centred' model of care which will change almost everything."
Located on the second floor of the new hospital, the NICU will have a private room for each family; it will be able to care for low-risk postpartum patients inside the NICU rooms; and it will be able to care for babies born at 30 weeks or later (the current St. Paul's NICU cares for babies born 32 weeks or later.
Read the full story on The Daily Scan.
---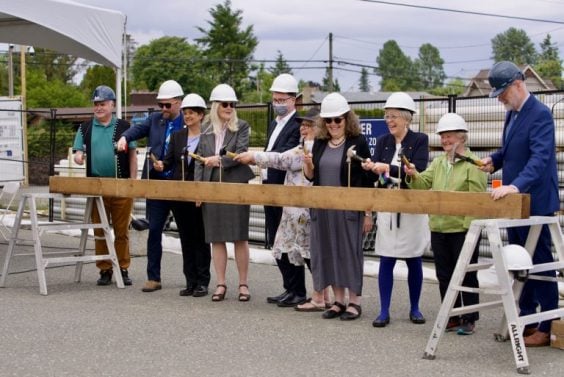 Constructions began on a new long-term care project in Comox
On June 13, 2022 a ceremonial swinging of hammers marked the official start of construction on Providence Living Place, Together by the Sea on the former 14-acre site of St. Joseph's Hospital, in Comox. The $52.6 million project will feature 156 beds in a modern facility modelled on the concept of a dementia village. Providence Living Place, Together by the Sea will replace The Views, the obsolete long-term care facility that currently sits on the site.
Founded as a non-profit in 2017 by Providence Health Care, Providence Living will finance, construct, own and operate the new long-term care home, with contributions totalling $54 million from the Province through Island Health. With a mandate to re-envision long-term care, Providence Living's first project is in Comox, but others will follow in Vancouver and, eventually, beyond.
Read the full story on The Daily Scan.
---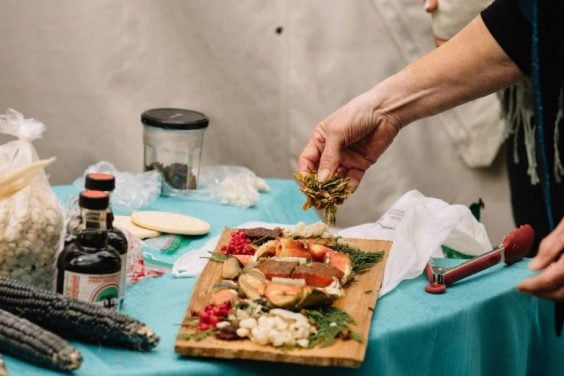 St. Paul's Hospital is working to offer Indigenous meals to patients
A project launched at Providence Health Care last year aims to take the hospital food tray and turn it into a platform for culturally appropriate care for Indigenous patients.
The objective of the project, called Exploring Indigenous Foodways at PHC, is to better understand the food experience of Indigenous patients and learn how to improve it. The eventual goal is to modify the menu at St. Paul's Hospital – and then at facilities throughout Providence – to provide traditional foods to improve the outcomes and experiences of Indigenous patients.
"Food is integral to healing and patient wellbeing," says Sheri Hundseth, Director of Indigenous Reconciliation and Community Engagement at Providence.
Read the full story in The Daily Scan.
---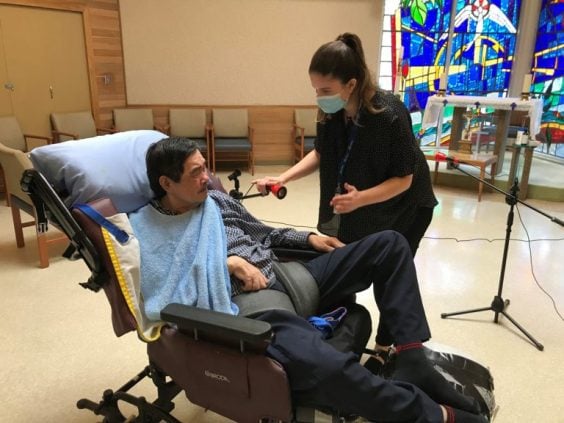 Soundbeam makes musical magic for Providence Health's long-term care residents
St. Vincent's: Langara long-term care home acquired new technology last year that is allowing its residents to create beautiful music and sounds without touching a single instrument. Soundbeam is a British-developed music system whose motion-sensors let users create music with a simple movement from any part of their body. A wave of the hand, a wiggle of a toe, or the wheeling of a chair in and out of the beam can create sound.
Soundbeam can be adapted in countless ways to meet residents' abilities and is offering a more accessible option to create music.
Read the full story on The Daily Scan.
See media coverage of this story on City News.
---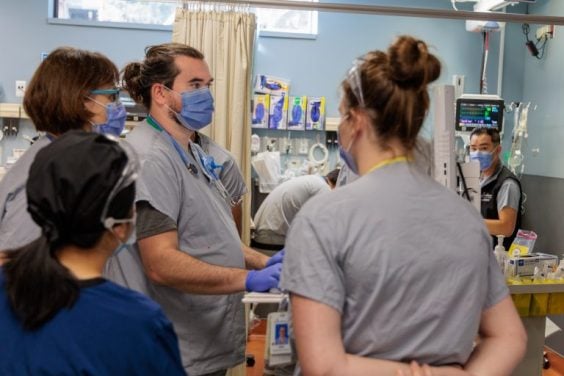 Behind the scenes: a day in the life of an emergency nurse
One of the most-read Daily Scan stories of 2022 offered a glimpse into the working day of an emergency nurse at St. Paul's and Mount Saint Joseph hospitals. All the nurses who shared their experiences for this article spoke of the need to be quick on your feet, able to communicate clearly, and flexible.
The article highlighted the multi-skilled nature of the emergency nurse role. Some might have extra training in geriatrics, triage and psychiatry – all important to Providence given some of the specific patient groups, like the elderly and mental-health patients, that the organization serves.
Read the full story on The Daily Scan.
---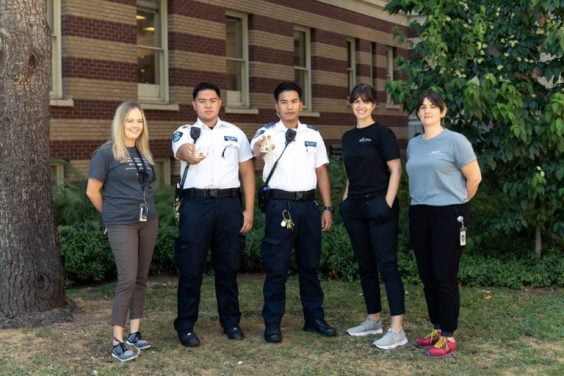 Hospital security guards are now equipped with Narcan
Security guards have eyes and ears on all areas of both St. Paul's and Mount Saint Joseph hospitals, including the non-medical areas like stairwells, public bathrooms and parking lots.
Last year, a program launched to equip security guards with Naloxone at Providence Health Care's two acute hospitals so they can revive people who may have overdosed. Security guards can now administer nasal naloxone to patients or visitors who may have overdosed, both inside the hospitals and on the grounds outside.
It's a timely move as the toxic-drug crisis continues unabated in British Columbia.
Read the full story in The Daily Scan.
See media coverage of this story on CTV News.
Compiled by Christine Lyon