As we bid adieu to 2018 and say hello to 2019, we're looking back on the year that was and some of the biggest news stories involving Providence Health Care. There were so many important Providence stories in 2018, we were hard-pressed to pick just a handful of memorable headlines. In no particular order, and by no means a comprehensive list, here are 10 highlights:
---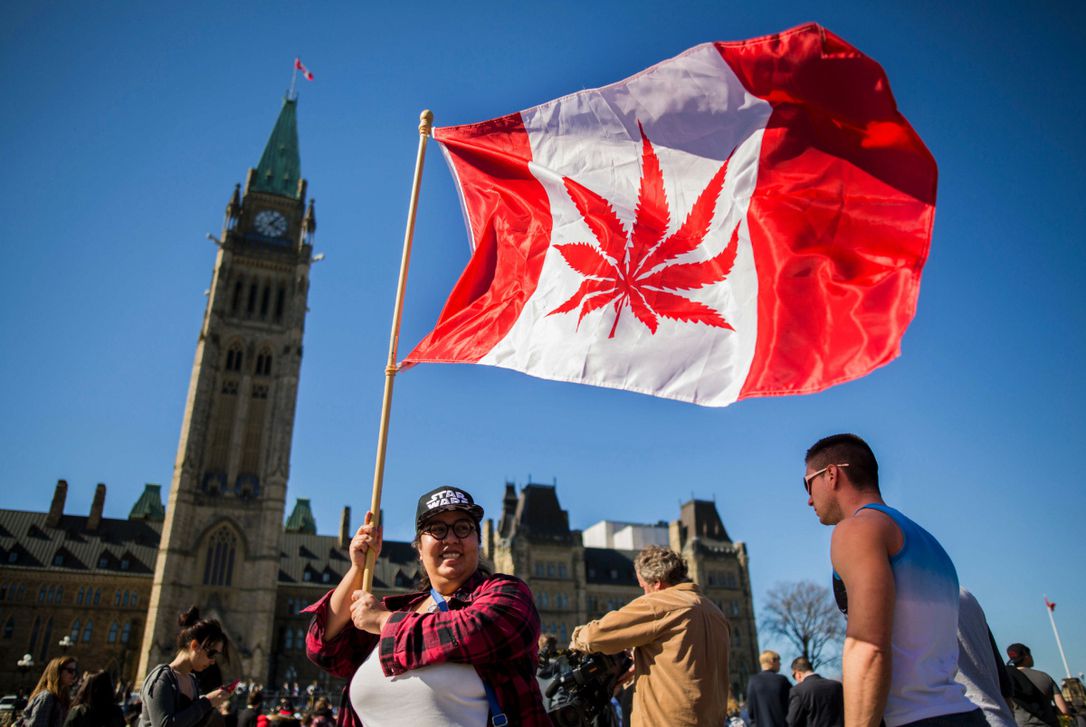 Cannabis was legalized
The use of cannabis for recreational purposes became legal across Canada on Oct. 17. The change was met with applause by many and trepidation by others, including St. Paul's Hospital emergency physician Dr. Joseph Finkler who was bracing for increased cannabis-related ED visits, particularly among inexperienced users.
Shortly after legalization, Drs. Don Sin and Wan Tan, Principal Investigators at the Centre for Heart Lung Innovation (HLI) at St. Paul's, published a commentary in CMAJ calling for more research into the long-term effects of smoked cannabis on lung health. And in November, BC Centre on Substance Use researcher Dr. M-J Milloy was named the inaugural Canopy Growth professor of cannabis science at UBC. In this role, he will investigate the role of cannabis in opioid overdose treatment.
---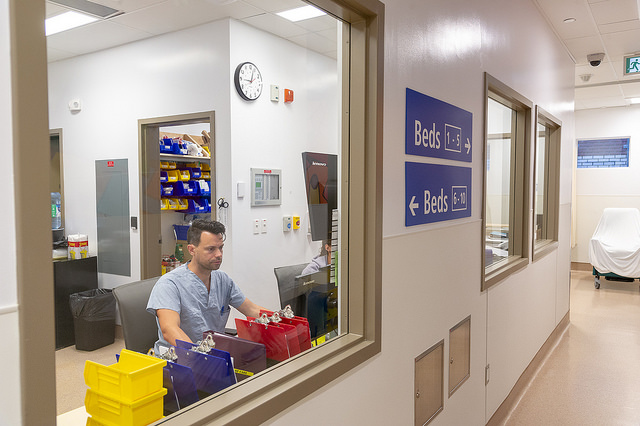 The HUB ED officially opened
A new care model at St. Paul's Hospital designed to support people with mental health and substance use issues was officially unveiled in July. Judy Darcy, BC's Minister of Mental Health and Addictions, made the announcement at a special launch event for the new Emergency Department HUB, which has up to 10 beds dedicated to rapid assessment, treatment and stabilization of mental health and/or substance-use-related disorders. Patients can then be connected to the Rapid Access Addiction Clinic (RAAC), which celebrated its two-year anniversary in September, or to the Vancouver Police Foundation Transitional Care Centre (VPF TCC), a short-stay facility that links people to supports and resources before they return to the community. And just outside St. Paul's is the Overdose Prevention Site (OPS), which has been providing access to trained staff and peer support workers since May.
Together, these four components create a specialized, multi-faceted model designed to meet people's individual needs.
---
Providence welcomed a new CEO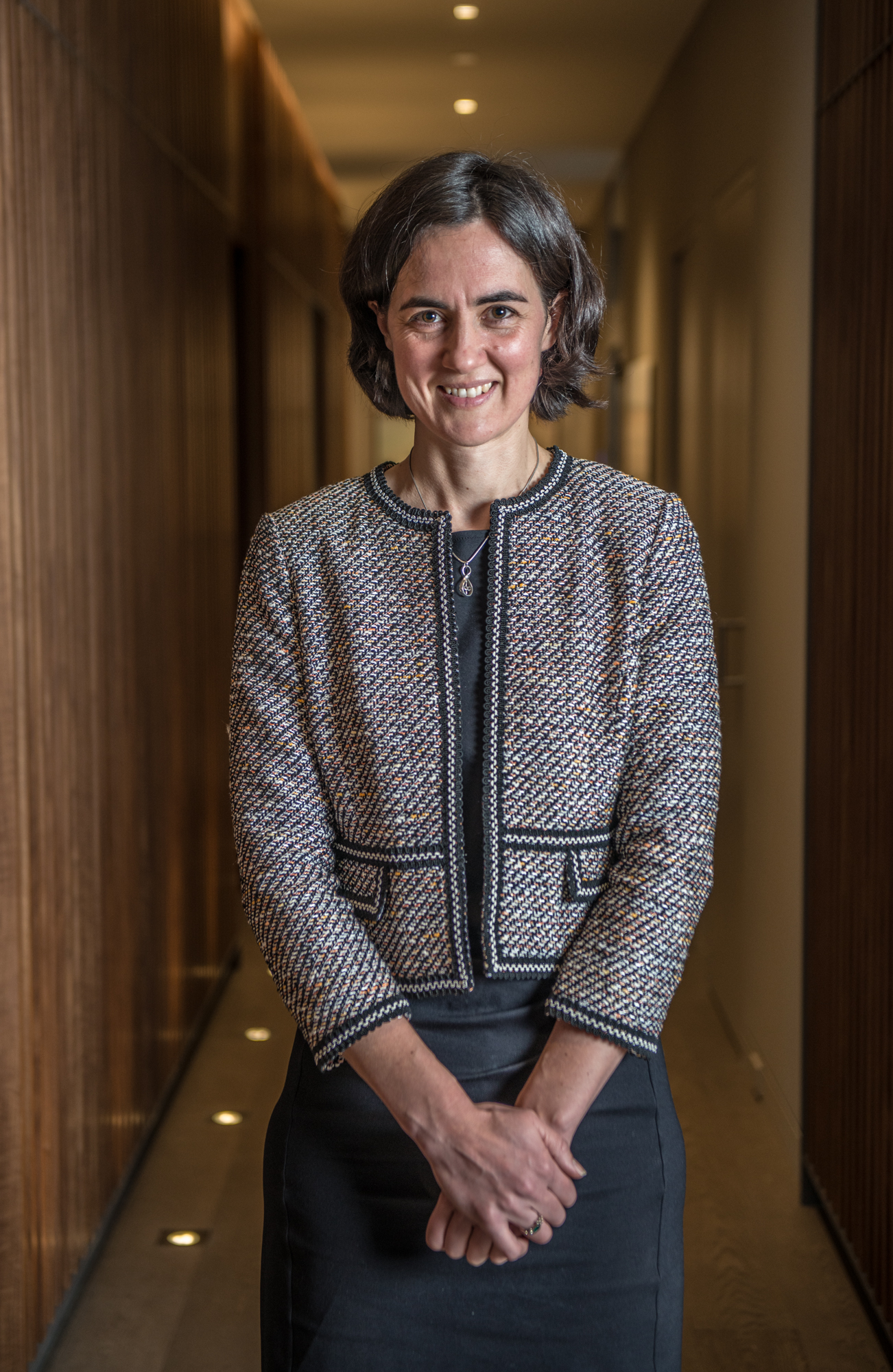 In the spring, Providence Health Care said goodbye to its long-time President and CEO Dianne Doyle and welcomed Fiona Dalton as its new leader. With 23 years' experience in the health care field, Dalton has deep experience in leading complex and varied health organizations. Prior to joining PHC, she was the CEO of University Hospital Southampton NHS (National Health Service) Foundation Trust in the UK – a renowned academic health sciences centre with 10,000 employees and an annual budget of over £680 million (approx. $1.2 billion Canadian).
One of the many ways Dalton stays connected to patients, residents, families, staff, physicians, researchers, volunteers, partners and the community is through her CEO blog, which serves as a vehicle to share personal thoughts and reflections about the incredible work Providence people commit to every day.
---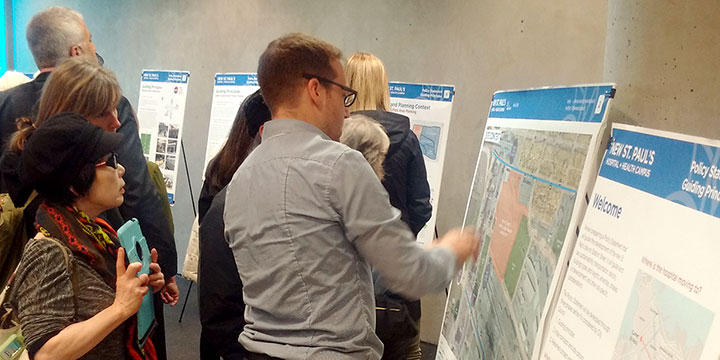 The wheels were turning on a new hospital  
In September, Providence Health Care submitted an application to the City of Vancouver for the rezoning of land slated for the new St. Paul's Hospital and Health Campus.
The 18.4-acre site is located at 1002 Station Street in Vancouver's False Creek Flats. The rezoning application asks the city to allow for development of the previous industrial site into a mixed-use development based on the council-approved New St. Paul's Hospital and Health Campus Policy Statement.
In November, the community had a chance to view the information and visuals about the new St. Paul's on display at a Public Open House hosted by the City of Vancouver.
Meanwhile, also in the fall, St. Paul's Foundation announced that the London Drugs and Tong and Geraldine Louie Family Foundations made a substantial $6.5 million donation in support of the provincial Heart Centre at the new St. Paul's.
---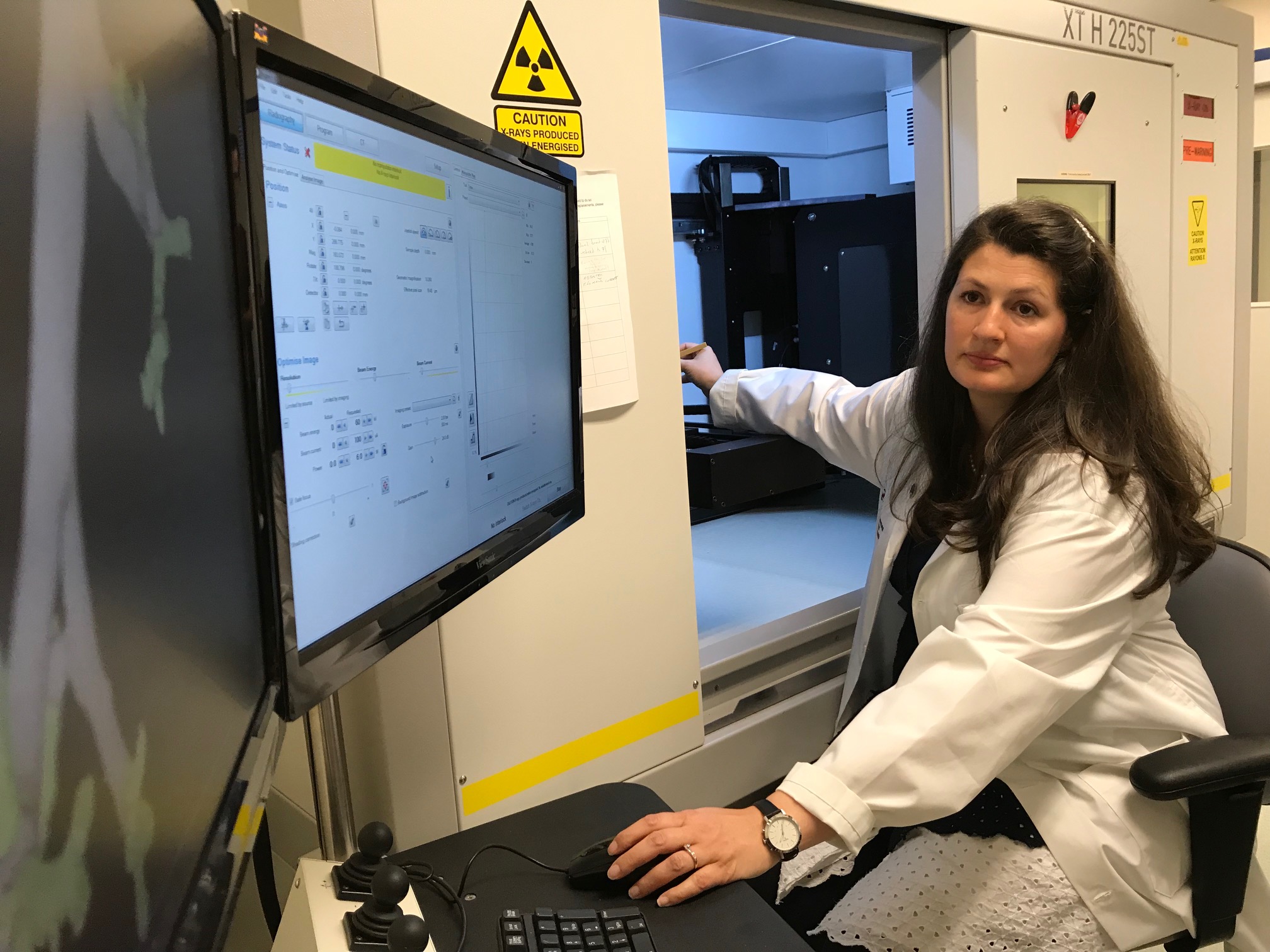 A new discovery could change COPD treatment  
Dr. Tillie-Louise Hackett, a Principal Investigator at the Centre for Heart Lung Innovation (HLI) at St. Paul's and her research team made a breakthrough discovery when they found that permanent lung damage caused by chronic obstructive pulmonary disease (COPD) starts much earlier than previously thought, even before patients are showing symptoms.
The researchers found that patients diagnosed with mild COPD have already lost a significant portion of their small airways – more than 40 per cent on average.
Their findings, published July 4 in The Lancet Respiratory Medicine, could dramatically change how patients are treated for COPD, the leading cause of hospital admissions in B.C. and Canada. By 2020, COPD is expected to be the third leading cause of death worldwide.
---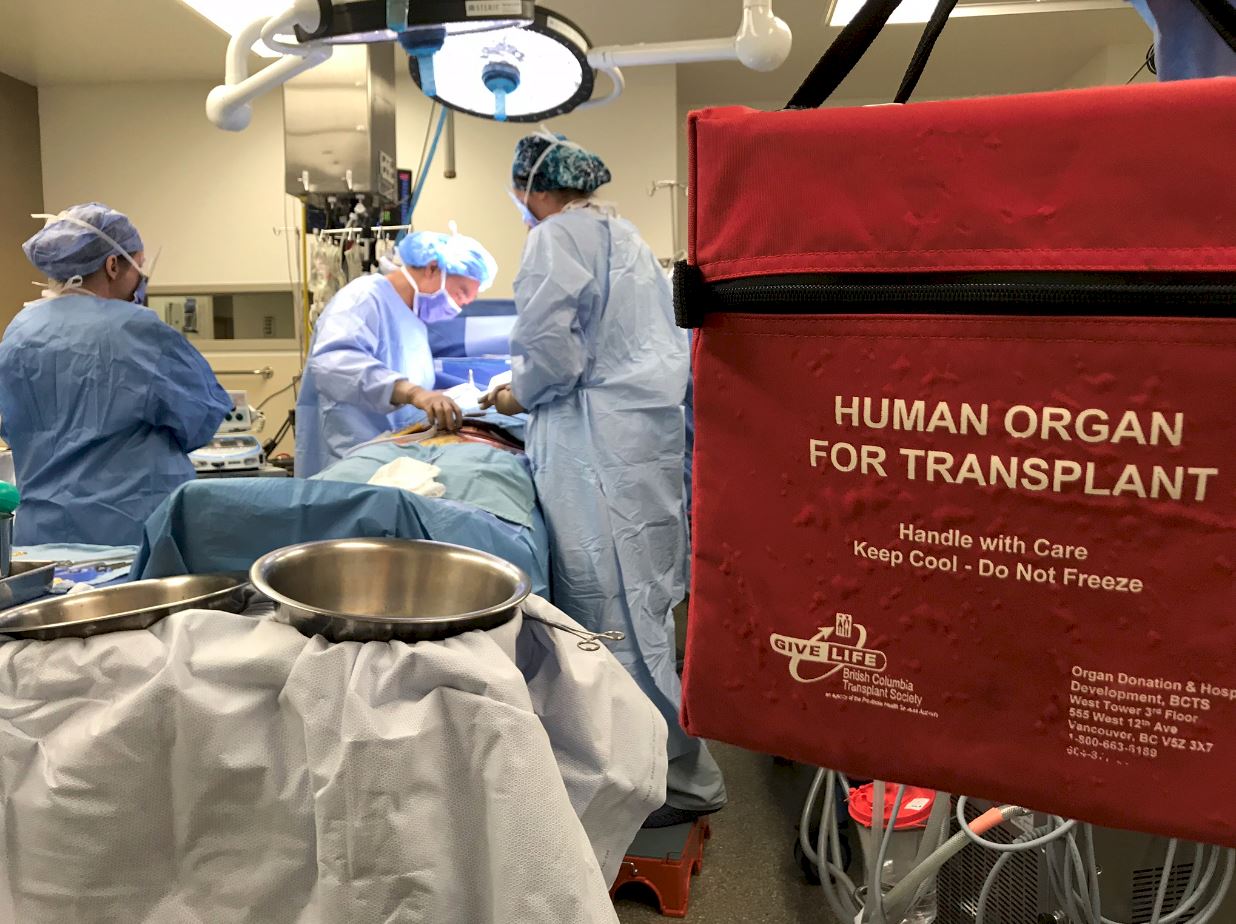 We celebrated major cardiac milestones
A 33-year-old Vancouver man who suffered from heart failure is grateful for a second chance at life after being the recipient of the 500th heart transplant performed in BC. Marc Bains received his new heart in June at St. Paul's Hospital after a 10-month wait.
At a special celebratory event held at St Paul's in August, BC's Minister of Health, Adrian Dix, said the 500th milestone is a testament to the hard work of a broad group of public health care partners that includes Mr. Bains' health-care team at St. Paul's, as well as BC Transplant, which oversees all aspects of organ donation and transplantation in the province.
2018 also marked the 30th anniversary of the province's heart transplant program, and was a milestone year for ventricular assist devices. Also known as VADs, these mechanical heart pumps have now saved 200 lives in BC since 2002, the start of the VAD program at St. Paul's Hospital.
---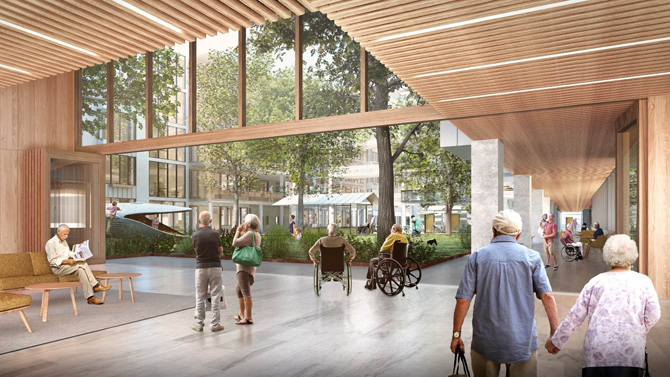 PHC forged ahead on dementia village plans
A Dutch model for seniors care – known as the dementia village in De Hogeweyk, Netherlands – will serve as the vision for a major Providence Health Care redevelopment.
The De Hogeweyk dementia village fosters free movement of people with dementia within a homey setting, and involvement of them in everyday activities within the household or the wider, secure neighbourhood. The former St. Vincent's Hospital at Heather Street and West 33rd Avenue in Vancouver is the proposed site for the PHC redevelopment.
PHC's goal is to create vibrancy and an authentic sense of community with amenities for people and their families to enjoy, including a grocery store, pub and child daycare.
In the meantime, PHC's existing care homes are continuing to undergo the cultural transformation called Megamorphosis. Closely tied to the ongoing residential redevelopment project, this initiative seeks to transform institutions (based on hospital models) into care homes that actually feel like home, instead of living in a hospital setting.
---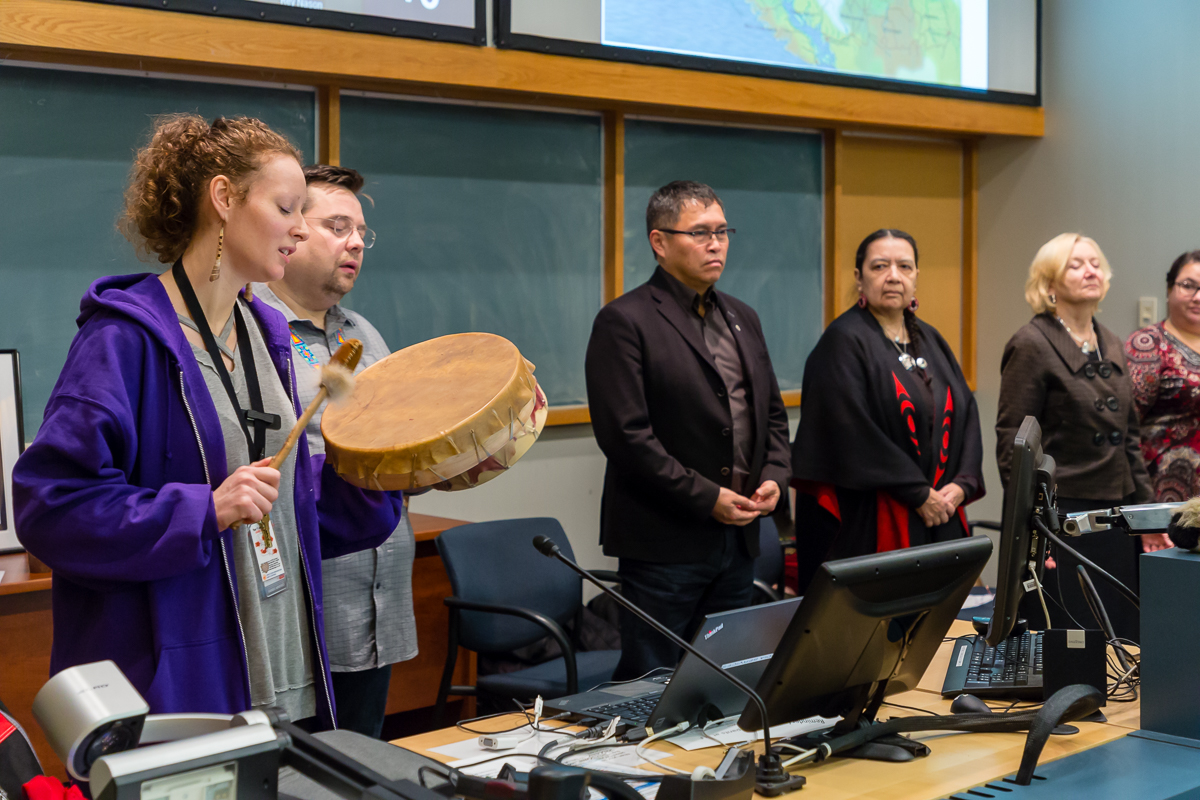 We furthered our commitment to reconciliation
In February, Providence Health Care hosted representatives from First Nations Health Authority at St. Paul's Hospital for a special event to recognize and launch PHC's commitment to reconciliation and cultural safety & humility.
The session built on a Visioning Day ceremony held in 2017 at which then-CEO Dianne Doyle and FNHA CEO Joe Gallagher signed a Declaration of Commitment on Cultural Safety & Humility.
On that day, the painful history between the Catholic Church and First Nations people was shared and acknowledged and a healing ceremony took place. It was an important step toward reconciliation and improving health services for Indigenous people.
At the February 2018 event, attendees of the Visioning Day ceremony shared the profundity of what happened with a wider audience, and PHC pledged to turn our intentions into concrete actions.
---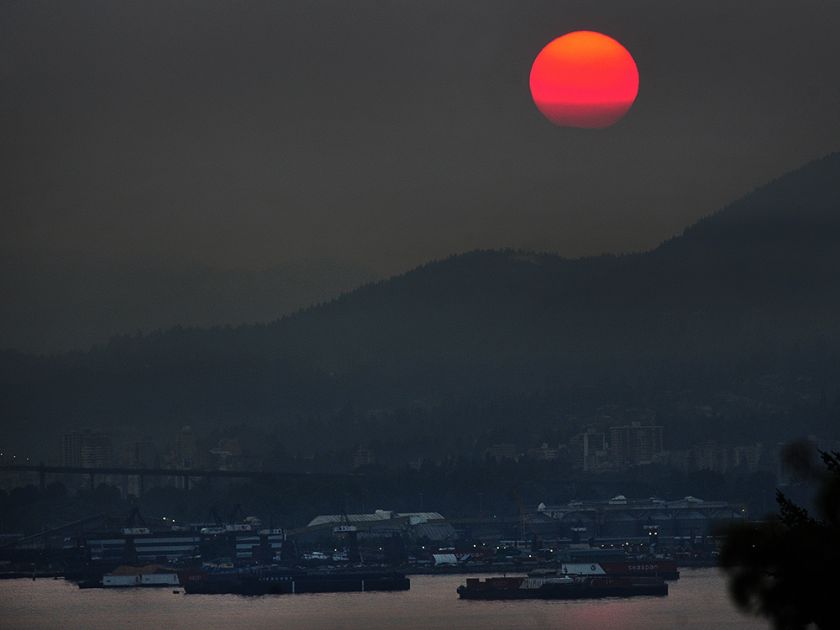 Wildfires prompted air quality warnings   
In the summer, the air quality around Metro Vancouver was worse than some of the world's most polluted cities as smoke from Interior wildfires filled the skies. Hundreds of wildfires were actively burning around the province, prompting the BC government to declare a state of emergency in August.
An air quality advisory was in effect for the Lower Mainland and Fraser Valley. The main concern was fine particulate matter, also known as PM2.5. These are airborne solid or liquid droplets with a diameter of 2.5 micrometres (µm) or less. PM2.5 can easily penetrate indoors because of its small size. At the time, St. Paul's respirologist Dr. Don Sin explained why even healthy people should heed air quality warnings.
---
An off-duty nurse saved his drowning neighbour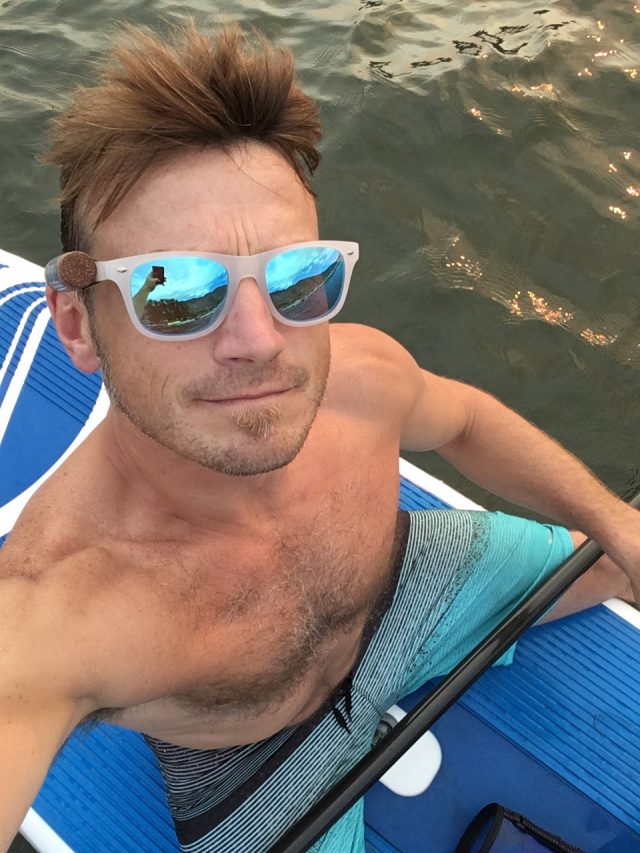 St. Paul's Hospital cardiac nurse Jeff Vopni was finishing a day of paddle boarding on Osoyoos Lake in August when he noticed something odd. A dog was standing on the shore, but there was no owner in sight. He looked out to the water and saw a person floating face-down, so he paddled out to investigate. When he reached the person, he quickly realized it was his parents' neighbour. She wasn't moving or breathing, so he jumped into action.
Upon returning to land, Jeff and two bystanders were able to open her airway, get her breathing again, and keep her stable until first responders arrived and rushed her to hospital.
This story has a happy ending, but Jeff insists he's no hero and was simply in the right place at the right time.
---
Did we miss something? Comment below to let us know what you think the biggest PHC story of 2018 was.